My monthly goodie box has arrived!!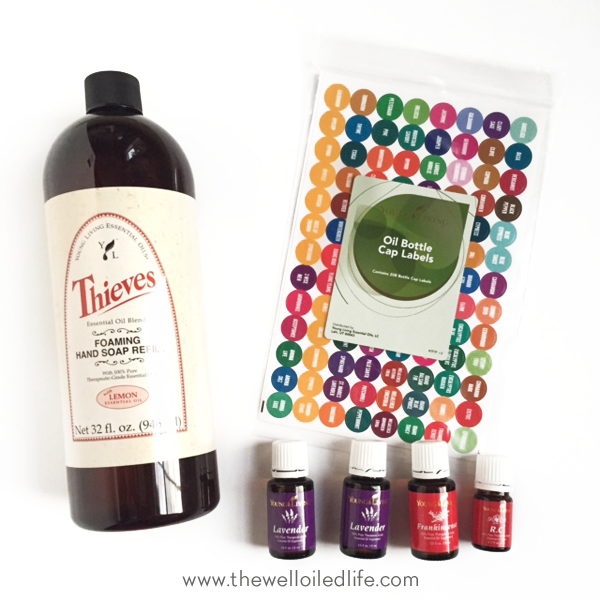 Thieves Foaming Hand Soap Refill
I absolutely love Thieves hand soap.  I used to buy the small bottles, but with purchasing the refill, it's like getting a bottle of soap free.  Love love love this.  So many soaps on the market are filled with hormone-disrupting ingredients, I'm thankful for a natural, EFFECTIVE cleansing hand soap!
Bottle Labels
If you're an oiler, bottle labels are the best $3 you will spend!!!  They help keep everything so nice and organized.  Rather than looking over a sea of white caps, bottle labels help you find what you need in a jiffy.
Lavender
Oh Lavender, you are a favorite!!  We rub it on our wrists, behind our ears, and on our feet.  Sometimes we will use it over our sinuses, as well.
RC
This time of year, we diffuse a lot of RC at night, sometimes with a drop or two of Lavender.
Frankincense
Frankincense is a favorite for the skin.  It has so many great properties that can soothe and help skin glow!