**Please note – if you are looking for the most current kit, please click here!**
Starting on November 17th, 2014, Young Living's Everyday Oils kit will be updated!!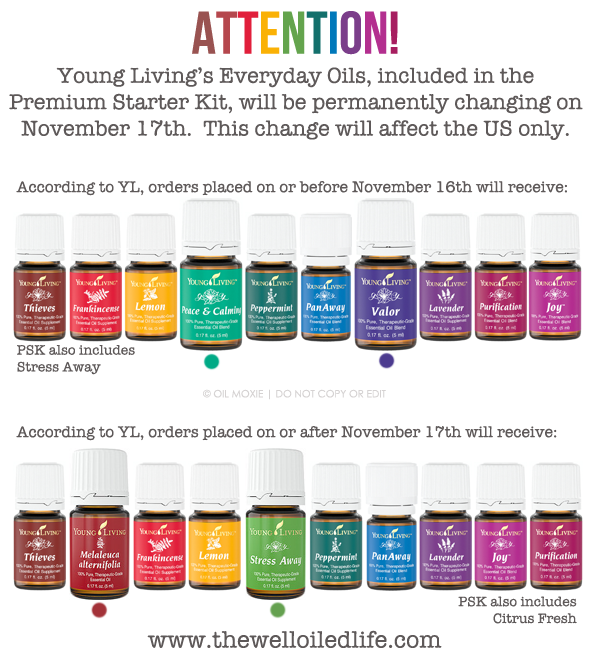 In the Everyday Oils Collection, Peace & Calming and Valor will be replaced with Melaleuca Alternifolia and Stress Away.
This change will also affect the Premium Starter Kit, as it contains the Everyday Oils Collection.  Additionally, the Stress Away that currently comes in the Premium kit will be replaced with Citrus Fresh (since Stress Away will now be part of the Everyday Oils!)
There will be NO CHANGE IN COST to the kits!  This change will only impact the US kits.
Learn more about the Premium Starter Kit here!