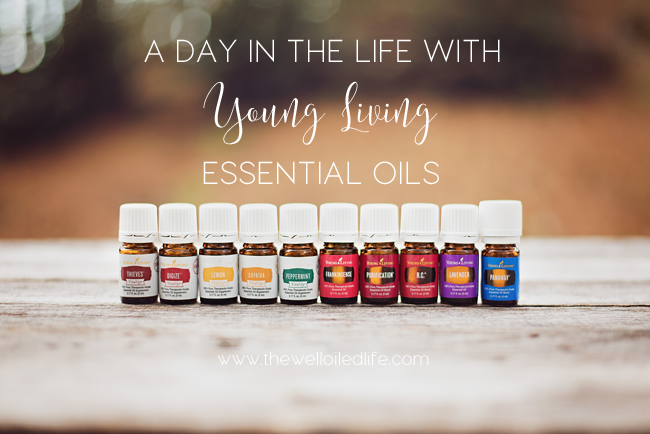 So many people are hearing more about and are intrigued by essential oils nowadays, it is awesome!  But I know it is an investment to get started, and many times people don't know exactly how they will incorporate them into their day.  They want to try them, but they don't want to waste their money by having them sit in the box!  I get it!!
So I recently did a Facebook Live on my Facebook page about how I personally incorporate oils into my day, specifically the oils in the Premium Starter Kit since that's what most people start with.  In the video, I share very practical tips of different ways we use the oils every day!  Now Young Living has WELL over a hundred oils, so I also regularly use oils outside of the 11 that come in the kit.  ;)  But it truly is the best way to get started, and I use these kit oils ALL THE TIME.
Join me for my class below to learn what a typical day might look like around here with oils – we don't know how we'd live without them!
Whenever you're ready to take the leap and purchase Young Living, I would love to help you.  I offer support, access to our private resource website and community, and of course some free gifts.  ;)  You can enroll here or contact me here with any questions – I'm happy to help, and I'm happy you're here!