Although 'doing the business' of Young Living is never required, if you have been doing the business side of Young Living for any amount of time, you are probably aware of the Silver in 6 program, also known as Si6.
What is this, you ask?  Once you hit the rank of Executive, if you move to the next rank of Silver within 6 months without slipping back, you have hit Si6!
*Update: Please note that since the time of this post, the Silver in 6 reward has changed*
What's the Big Deal?
What's the big deal, right??!!  Well…. THIS is the big deal…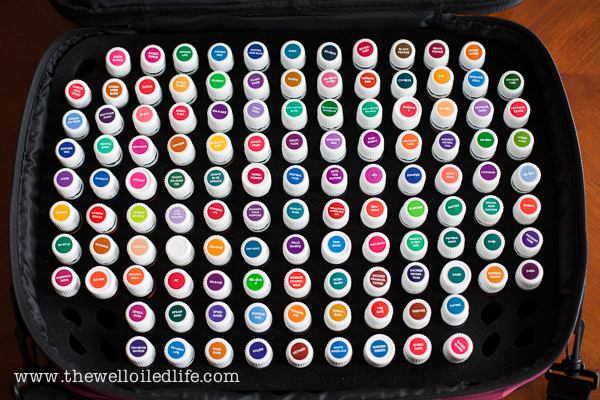 Do you know what this is??!!  It's Young Living's Aroma Complete Kit, which comes with 120 bottles (5ml each) of Young Living essential oil!!  And Young Living will send it to you for FREE if you hit Si6!!!  It's a pretty awesome Thank You for all your hard work.  :)  At the time of this post, this kit retails for $2,625!!
It comes in a sturdy carrying case…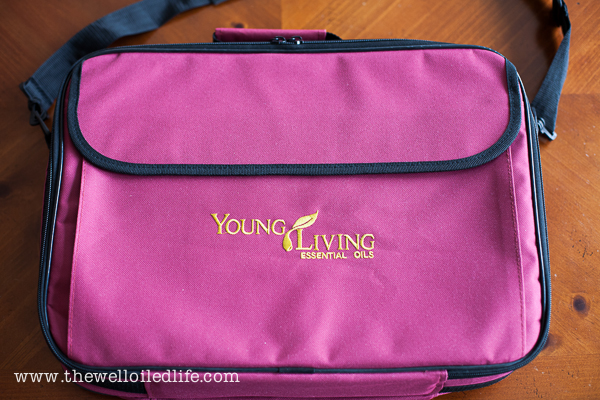 … and it also includes bottle labels so you know what you're looking at!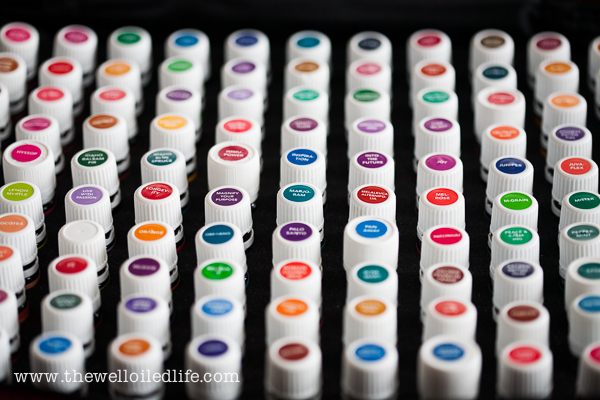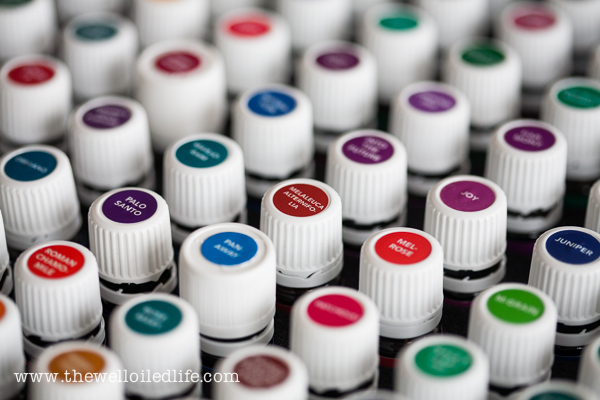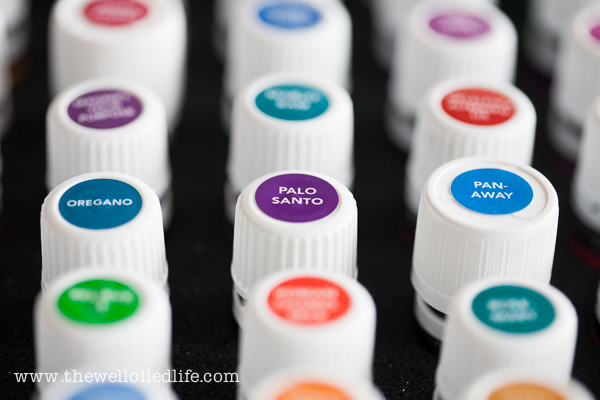 I had hit Si6 in February, and my kit came at the beginning of June.  I was trying to be patient, but I was anxiously awaiting it's arrival!!  I actually was outside on the porch when the FedEx man came!!!  I was so thankful that my sister-in-law was over when it was delivered (she's a YL girl, too!), because we got to tear into the box and start smelling all these oils we had never smelled!!!
It is a humbling experience opening that case and seeing these oils that are truly from ALL OVER THE WORLD.  All in one case.  SO NEAT!
I think we opened every single bottle of oil.  I was a bit afraid we were going to detox after smelling all of them, ha!!!  My 7-year-old daughter and I immediately started putting the labels on all of the lids.
You MUST organize these in alphabetical order, otherwise you will just keep looking and looking for them in the case!!  The labeling and alphabetizing took us a little bit of time.  :)
Does the Aroma Complete Come with All of Young Living's Oils?
This was one of my first questions.  No… although this kit comes with the vast majority of Young Living's oils, the Aroma Complete does not come with every single Young Living oil.  The 120 oils vary due to season and availability.  Here are the oils that I received in my kit.  Ready??!!  Here we go…
Abundance
Acceptance
Aroma Life
Aroma Siez
Australian Blue
Basil
Believe
Bergamot
Black Pepper
Brain Power
Cedarwood
Christmas Spirit
Cinnamon Bark
Cistus
Citrus Fresh
Clarity
Clary Sage
Clove
Common Sense
Coriander
Cypress
Dill
Dorado Azul
Dragon Time
Dream Catcher
Egyptian Gold
Elemi
Endoflex
En-R-Gee
Envision
Eucalyptus Blue
Eucalyptus Globulus
Eucalyptus Radiata
Exodus II
Fennel
Forgiveness
Frankincense
Gathering
Gentle Baby
Geranium
Ginger
Goldenrod
Grapefruit
Gratitude
Grounding
Harmony
Helichrysum
Highest Potential
Hinoki
Hong Kuai
Hope
Humility
Hyssop
Idaho Balsam Fir
Idaho Blue Spruce
ImmuPower
Inspiration
Into the Future
Joy
Juniper
JuvaFlex
Lavender
Ledum
Lemon
Lemongrass
Lemon Myrtle
Live with Passion
Longevity
Magnify Your Purpose
Marjoram
Melaleuca Alternofilia
Melrose
M-Grain
Mister
Mountain Savory
Myrrh
Myrtle
Nutmeg
Ocotea
Oola Balance
Orange
Oregano
Palo Santo
PanAway
Patchouli
Peace & Calming
Peppermint
Pine
Present Time
Purification
Raven
Ravintsara
RC
Release
Relieve It
Roman Chamomile
Rosemary
Sacred Frankincense
Sacred Mountain
Sage
Sandalwood
SARA
Sensation
Spearmint
Spikenard
Surrender
Tangerine
Tarragon
The Gift
Thieves
Thyme
Transformation
Trauma Life
Valerian
Valor
Vetiver
White Angelica
Wintergreen
Xiang Mao
Ylang Ylang
Whew!!  You know those times that you read about a specific oil and think, Gosh, I wish I had that oil??  Well, now I pretty much do!  It is so awesome!!!
If you are in fact doing the business and have a shot at receiving this kit, I highly encourage you to PUSH yourself and GO FOR IT!  The Aroma Complete will be a sweet-smelling reward for all your hard work!!
If you are looking for a team to join, we'd love to have you!!  You can get your starter kit here.