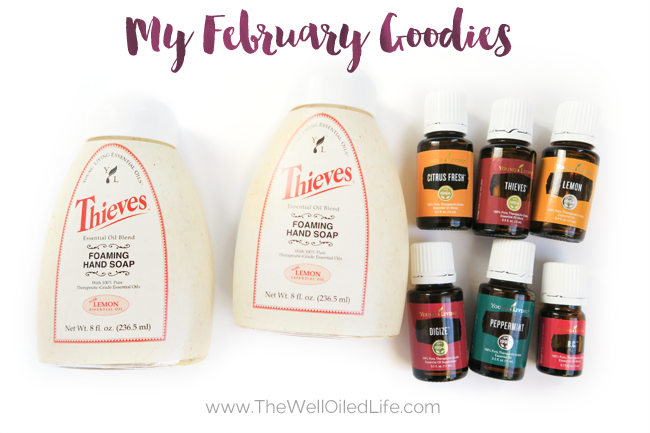 My monthly goodie box has arrived!  This month, like most months recently, I just needed to replenish a few of our must-haves.
Normally I like to buy the Thieves Foaming Hand Soap Refill and refill my bottles because it's cheaper, but sometimes the pumps and bottles start to get yucky, so I just replace them all together every so often. (pumps not pictured here!)
As for oils, Thieves, Lemon, DiGize, Peppermint, RC, and Citrus Fresh essential oils were on tap this month!!  I know it's nothing super exciting, but I always like to get a peek into other people's orders, so I thought I would post mine, too.  :)
Happy oiling!