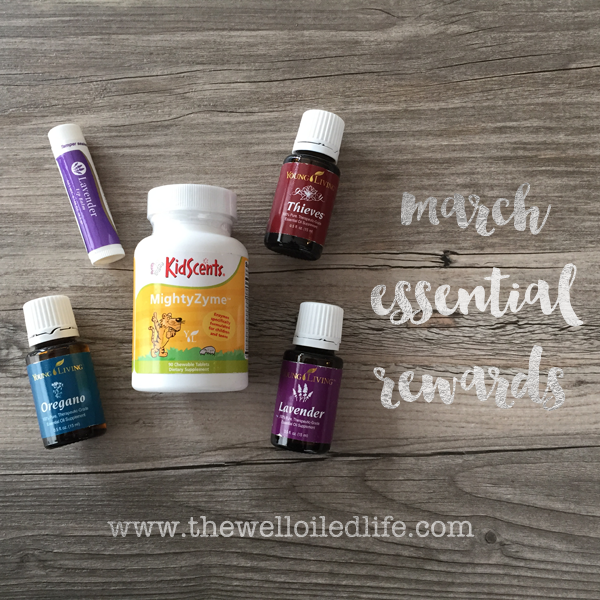 This month I just needed to replenish a few of our favorites in our Young Living Essential Rewards order.  These items are our tried-and-true essential oils and products that I simply cannot run out of!
KidScents MightyZyme
We love the KidScents MightyZyme chewables, they are digestive enzymes for the kids.  I give these to my kids after dinner each night.
Lavender Lip Balm
This is seriously my favorite lip balm.  It's super creamy and nourishing.  I've tried different 'flavors', and Lavender is my favorite!!
Oregano
I regularly use ImmuPower on my kids, but I like to switch it up from time to time so their bodies don't get too used to one thing!  I like to change up the ImmuPower for Oregano this time of year.
Lavender
Lavender is a MUST in our house!!  Depending on the day, we rub it on their wrists, neck and throat, temples, or feet!  We also add this to their diffusers at night.
Thieves
Oh, Thieves!!  How did we live without you??!!  ;)  Thieves is my other must have oil.  We keep this oil on hand for all-around wellness in our home.
So that's my order for March.  It's small-ish since I didn't need much this month – but these guys sure are some heavy hitters!!