Occasionally I need to add a few dollars to my Young Living Essential Rewards order if I want to qualify for one of the monthly promotions.  Generally it's just a few dollars I need to add, so I like the 'small dollar' items for this purpose.  :)
A couple of months ago I decided to add the Lavender Lip Balm to my order and try it for the first time – oh my GOSH!  It is so nice!!!!  So I went to add them to my next order, and the Lavender Lip Balm was out of stock!!  :(  So I ordered the Grapefruit… just as awesome!!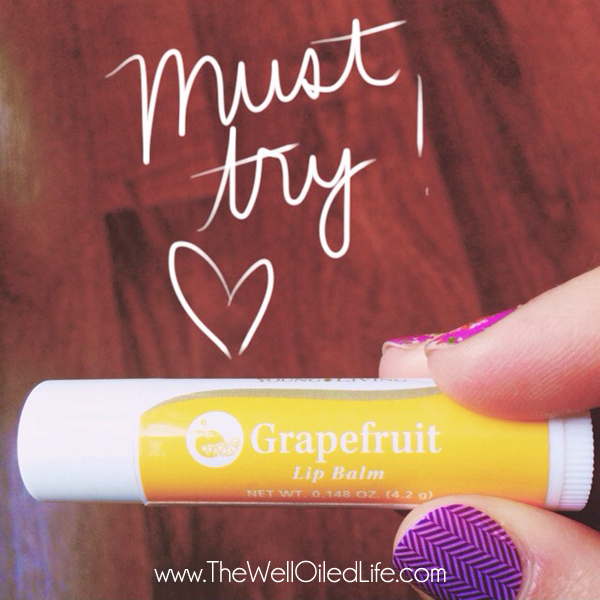 I am a former lipstickaholic turned lipglossaholic turned lipbalmaholic.  I can never NOT have something on my lips.  And I am picky about the texture!  If it comes right off or is sticky, I don't like it.  I don't like if it smells funny.  I don't like if it is too thick… you get the picture.
And that is why I LOVE this lip balm!  The texture is silky and smooth, and it does a great job at hydrating my lips!  And of course it smells great!  Young Living makes this lip balm in Lavender, Grapefruit, and Cinnamint.
Anyways, I didn't want to keep this gem to myself… next time you order, you gotta try this!!  I have them everywhere now… in my kitchen, in my purse, by my nightstand, in my makeup bag… I'm sure I'll be finding these random places for a long time.  ;)  This lip balm is definitely one of my favorite Young Living products.