Have you heard?  Young Living has released their NEW ART Skin Care System.  ART stands for 'Age Refining Technology'.  I used this system before it was reformulated, and I really loved it – so I was excited to try the new reformulation!
The best word to describe the difference in my skin from using the ART Skin Care System is that it feels more supple, like it's hydrated from within.  The ART products are formulated with plant-based ingredients and essential oils.  I love that we have access to such effective, luxurious, NATURAL skincare without the harmful ingredients found in almost all other skin care systems!
I'm a sucker for beautiful packaging, and I love the new look: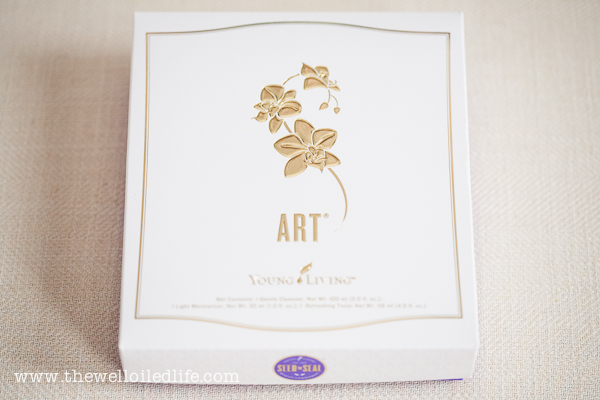 It's very glamorous!!!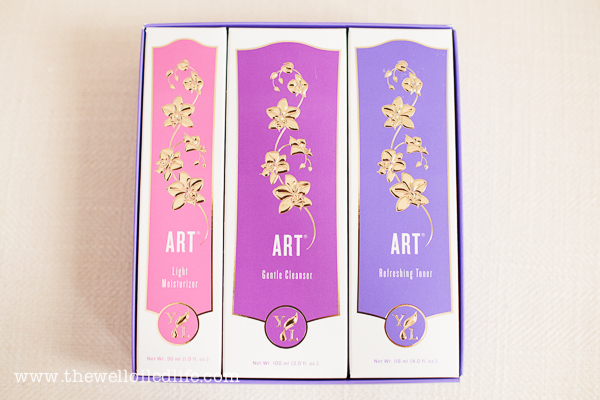 This new set comes with the Gentle Cleanser, Refreshing Toner, and Light Moisturizer.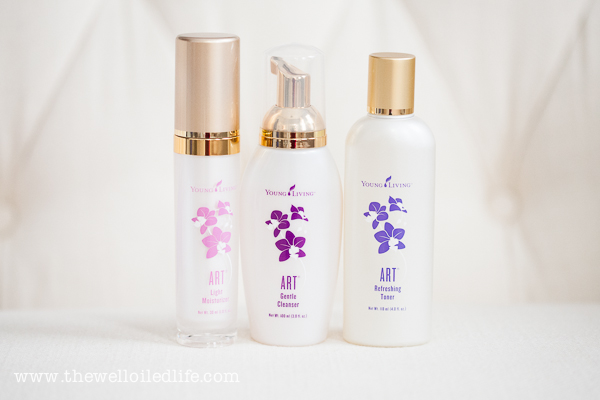 These products look, feel, and smell very luxurious!!   I love the hint of sandalwood aroma you smell when you're using these!  The Royal Hawaiian Sandalwood oil in these products is amazing for the skin.  Some other essential oils you will find in the ART Skin Care line are Frankincense, Lavender, and Melissa.
Gentle Cleanser
This foaming cleanser is formulated to cleanse the skin without stripping its natural oils.  I love that this cleanser is not drying!  I will say that it will take off my makeup, but not my eye makeup (I don't use waterproof eye makeup, but I have to use a separate cleanser to remove eye makeup before using my foaming cleanser).  One pump is sufficient to cleanse my face, and I especially love using it in the morning.
Refreshing Toner
I love this toner!  Partly because it smells so good, but also because my skin feels very supple after using it.  The toner will remove any residual impurities without drying the skin.  I use this only at night, as the toner with the moisturizer are too much for my skin under my makeup!
Light Moisturizer
This moisturizer is really nice!!  I use it both at night and in the morning.  It soaks into my skin really well, so I can wear it under makeup without getting oily.  This moisturizer contains essential oils and natural ingredients to leave your face feeling soft and supple!!
I'm loving the new ART Skin Care System.  Have you tried it?  What do you think?!