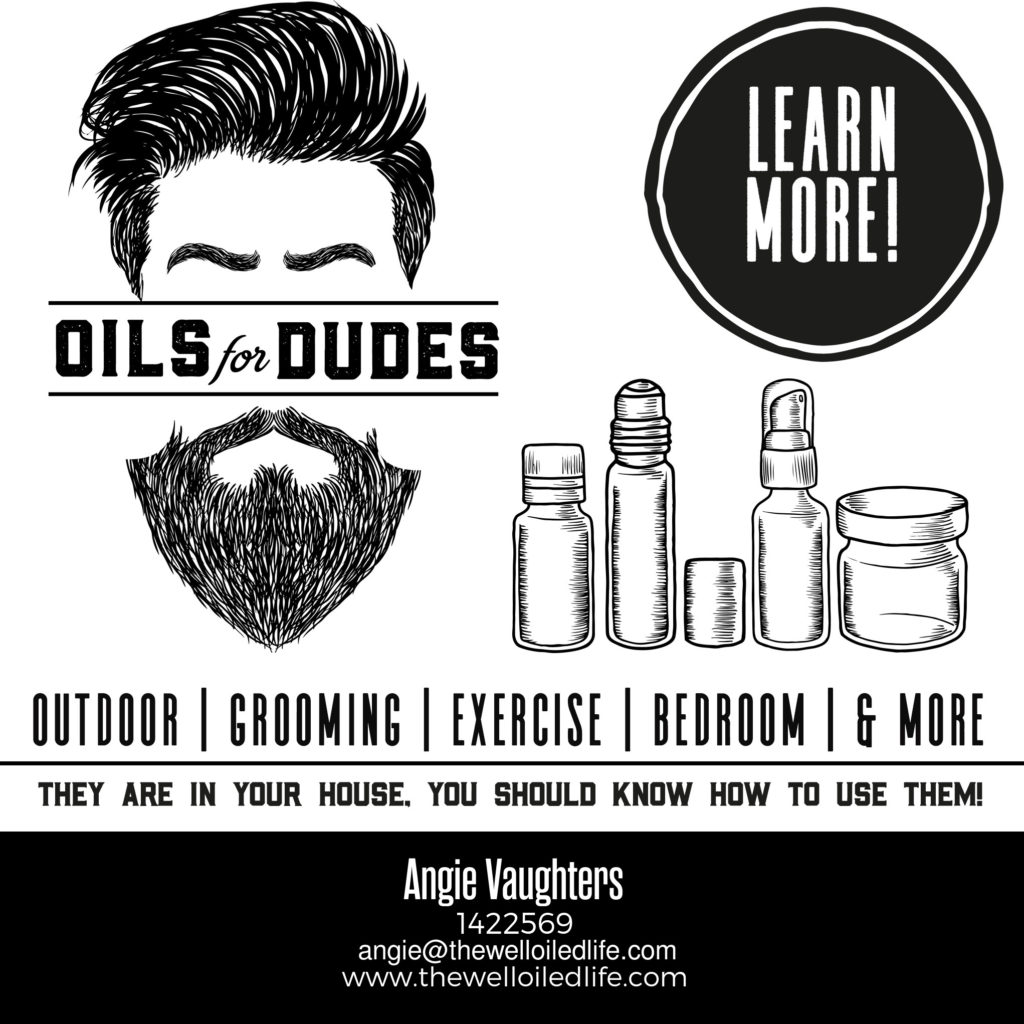 Ladies!  I know we use our Young Living essential oils for just about EVERYTHING, but is your man on board with oils, too?!  Sometimes they just don't know HOW to use them or WHAT to use them for, so I've put together this short class with some great, MANLY ideas on ways for them to use their oils.  :)  You've already got oils in your house, the men in your life should be able to benefit from them, too!
Whether it's using oils outdoors, for grooming, after exercise, in the bedroom ;), or just in general, I've got you covered with these essential oil recipes for men.  Watch the short class below for details.  All slides and essential oil recipes are posted under the video.  Enjoy!
Watch Video
Click Images Below to View Larger, Download, or Pin!
Feel free to share if this info was helpful!!
Essential oils are just as great for the men in our lives as they are for us.  If you haven't taken the essential oil plunge yet, I'd be honored to help you.  Young Living's Premium Starter Kit is the kit I recommend as the best way to get started.  Contact me with any questions, and happy oiling!!
Save