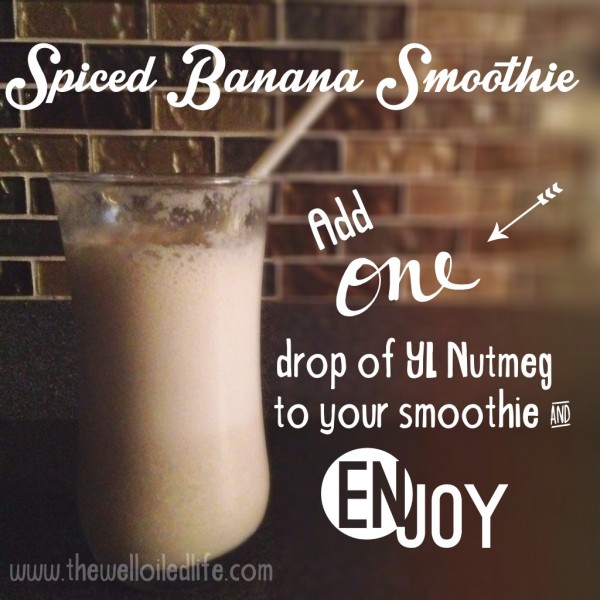 So I had just gotten some Nutmeg oil, and I read about putting it into a smoothie… Oh yum!!
So here is the recipe I used, and it was, oh my gosh, SO GOOD!
Spiced Banana Smoothie Recipe
1 Banana
Balance Complete or other protein powder (Balance Complete is vanilla flavor!)
Some coconut cream, aka coconut butter or smooth ground coconut (you can skip this, it just gives it a richer texture)
Water or milk of choice
Ice
1 drop of Young Living Nutmeg oil
Just blend and enjoy!!!  WOW!  This was such a TREAT for breakfast!!!