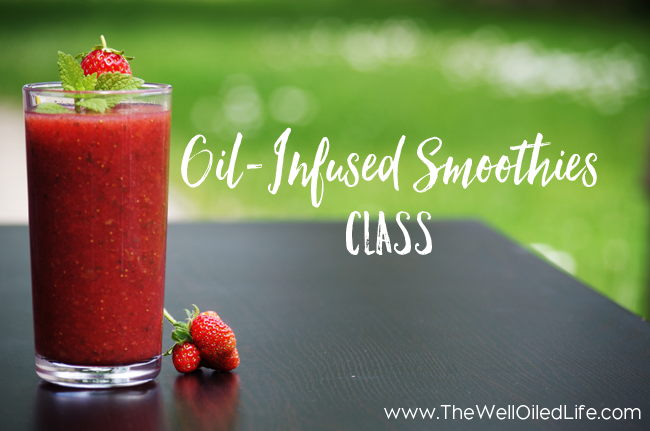 Have you thought about adding your Young Living Vitality essential oils to your smoothies before?  They can make some REALLY tasty additions!!  My favorites essential oils to add to smoothies are Orange Vitality, Tangerine Vitality, Peppermint Vitality, and Nutmeg Vitality.
Below is a recording of the recent Facebook Live video I did for my team, the recipes and tips are below the video!
Tips:
If you are concerned about citrus oils in plastic (even though they are highly diluted when mixed in a smoothie), add your Vitality oils to your glass AFTER blending.  Use a glass or stainless steel straw.
Use frozen fruits and veggies, and you can use less ice!
Pop produce that will go unused in your freezer, it's perfect for your smoothies.
Click the image below to download your copy of Oil-Infused Smoothie recipes!  Adjust all ingredients to taste.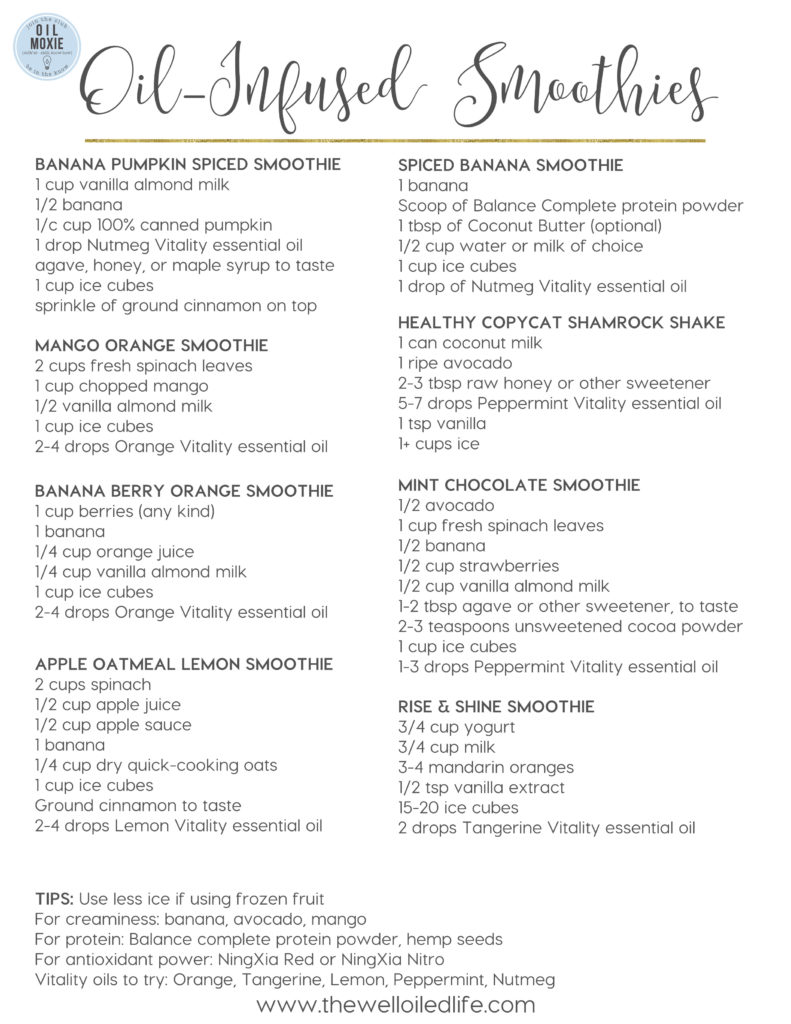 Enjoy!!
Are you ready to get your own Young Living essential oils?  Click here to get a starter kit, and begin saving 24% off everything Young Living has to offer!