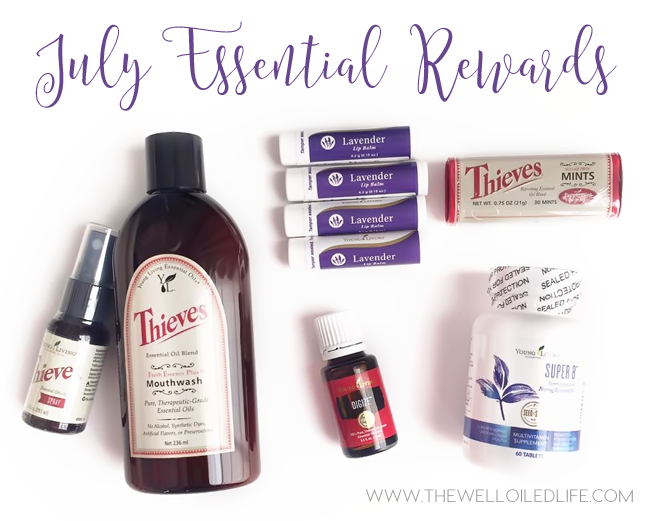 Happy July!!  I hope you are having a FABULOUS summer!  We are enjoying our time off so very much.  We intentionally don't plan many activities that we have to commit to, which leaves our summer open for spontaneity… and it is so awesome not having a schedule for a few months!  My husband is a professor, so he is off for the summer as well which the kids LOVE (obviously!).  We have gotten to do so many fun things as a family and have been out and about most the summer.  They're only little once, you know?!  This is the time of year when I start getting a little pouty that the summer is coming to an end – the kids start school the second week of August!  NOOOO!  We are soaking up these last few weeks before routine kicks in again.
As I sit here and type this, I am reminded of what a blessing Young Living has been to our family.  I am going to do a separate post on this bit of our story, but I am so thankful that we CAN spend our summers together because God brought Young Living into our lives.  Stay tuned.  :)
Back to my Essential Rewards order for this month!!  This month I got to order some of my 'nice to have' items since I have sufficient backups of most of our must-haves.  So this month from the Thieves line I ordered the Thieves Mouthwash (talk about fresh breath!!), Thieves Mints, and Thieves Spray.  I did need to replenish our DiGize.  We don't have to use this one often, but it's one I NEVER want to run out of!  I am also in love with the Lavender Lip Balm, so I got to order 4 tubes of this on my order.  :)  Seriously, I am a makeup junkie, but many days I just put the Lavender Lip Balm on and call it a day.  It's a FAV.  The last item I ordered was a bottle of the Super B tablets, a vitamin B complex.  I take one that my doctor recommended to me years ago, but thought I would try Young Living's version of this vitamin complex this time around!!
That's all for this month's order – I hope you enjoy soaking up the rest of the summer, talk to you soon, and thanks for visiting!