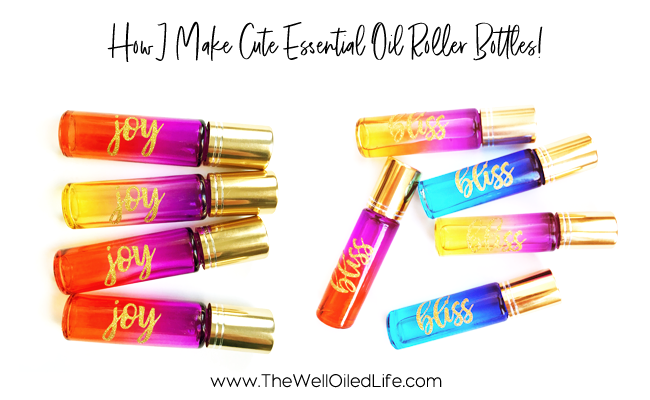 I posted a few pictures on my Instagram and Facebook recently about these cute bottles my daughter and I have been making for gifts, and I had SO many questions and lots of people contact me!  So I thought I'd put all the info here in case you have questions, too.
Machine
We have a Cricut Explore Air 2 (affiliate link), which is a vinyl cutting machine.  Any vinyl cutting machine will work, that is just the one we have, and we LOVE it!  We can create artwork from either the laptop, or my daughter can do it from her iPad.  If I make something on my laptop, I can save it to our Cricut Design Space 'cloud', and she can open it up on her iPad if she wants to print what I've made, too!  It has Bluetooth, so it's nice because we don't have wires all over the place.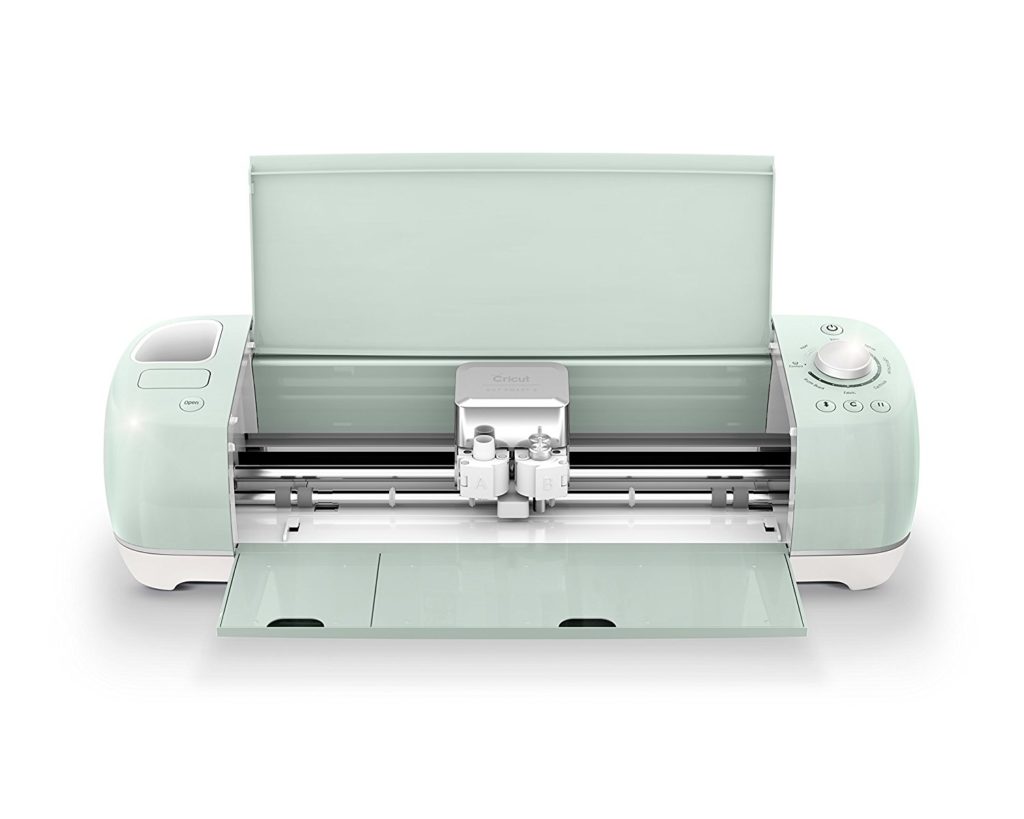 Artwork
For our artwork, we use different cute fonts we've found.  There are lots of free fonts at dafont.com, and my daughter has even found some cute fonts and even graphical elements on Canva. (On Canva, you have to create the artwork, download it, then upload it to your Cricut Design Space, or whatever designer your vinyl cutter uses.)  Another place I love finding (paid) fonts is Creative Market.
If I'm just doing something with a font (and no graphical design elements, such as a shape), I can install a new font I've found on my computer, and then Cricut Design Space can pick it up so I can use it right in the designer.  If I am doing something WITH a graphical element, I will make the design in Photoshop, then upload it to Cricut Design Space.
Vinyl
I have been loving the Cricut Gold Glitter Vinyl for our bottles!  Another brand of vinyl we love for projects is Oracle, we've purchased it from Amazon.  (I've only bought iron-on Oracle vinyl, so I don't know what their glitter vinyl looks like in person!)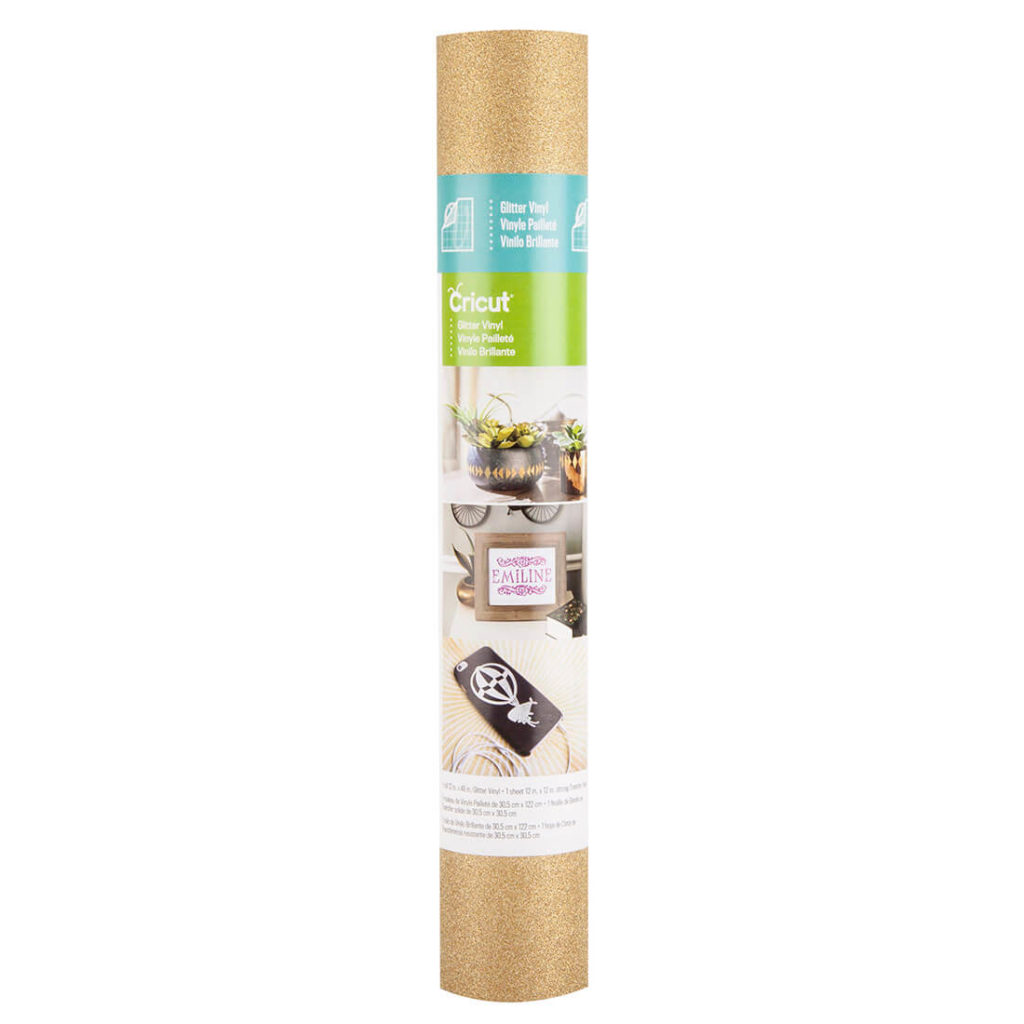 Bottles
The bottles themselves have been one of the most fun parts!!  They look mermaid-y, and they've been perfect for the projects we've worked on!  We purchased these bottles on Amazon (affiliate), and they are adorable in person.  I will say the rollers are a little stiff when you first begin using them, and they need several good uses before they start to loosen up.  Ahhh, the price to pay for a cute bottle, ha!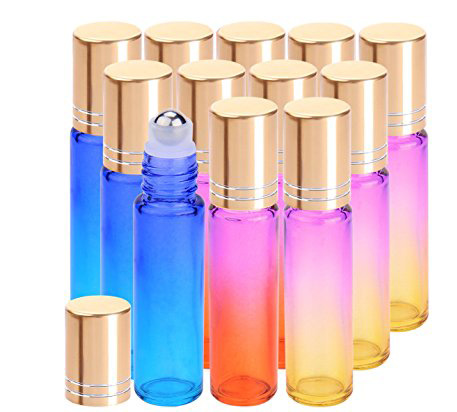 Recipes
I thought I'd add the recipes for the 2 rollerballs shown above!  My daughter made the 'Bliss' rollerballs for a Christmas party she had for some girlfriends over break.  They are 11-years-old, and she decided she wanted the rollers to smell like a Root Beer Float, ha!  Isn't that what every 11-year-old wants to smell like?!  We used 5 drops of Stress Away and 5 drops of Wintergreen, and we filled the rest with carrier oil.  These are highly diluted.  :)  But they smell JUST like Root Beer!
For the 'Joy' rollerballs, I used 5 drops of Joy essential oil and 5 drops of Orange essential oil, and again filled the rest of the bottle up with carrier oil.  They smell awesome and are especially great to use on these freezing, gray, cold days we have been having!  It's like sunshine in a bottle!  ☀️
I think that's about it, if you have a vinyl cutting machine, it's really pretty simple and straightforward!  It has been a fun little activity for us to do together over break!!  Now I'm obsessed thinking about what other cute things we can come up with.  ?
If you still need essential oils, you can get your own starter kit here!!