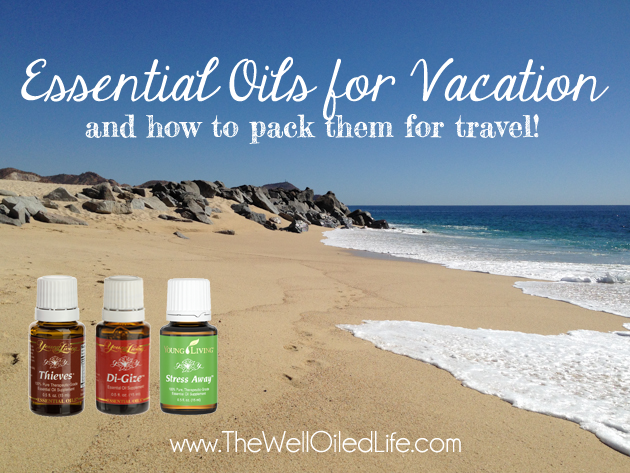 It's taken me a couple of months to write this post because, honestly, I had to let the post-vacation blues wear off before I looked at our vacation pictures again!!  My husband and I felt like we were in a period of mourning when we got home from vacation, it was THAT good to decompress, relax, and have no responsibilities for a week.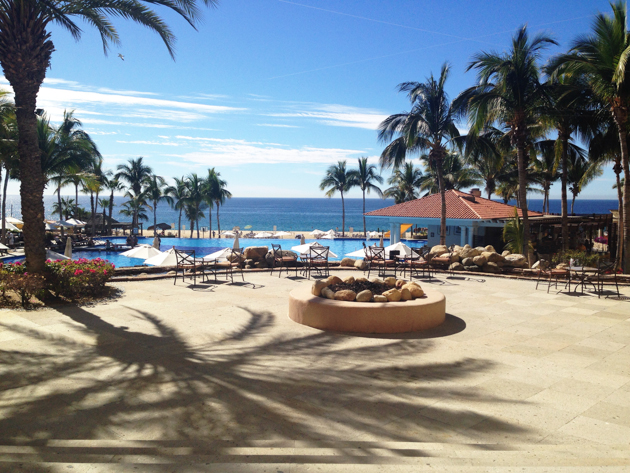 My husband and I have gone back to the same resort in Cabo several years in a row, and it's safe to say it's one of our favorite places.  We look forward to this trip all year long.  There are really no words for how awesome it is… the warm weather, the beach, the drink of the day, the chips and guac, our own palapa on the beach, not having to do ANYTHING but read and relax… clearly I could go on and on.  ;)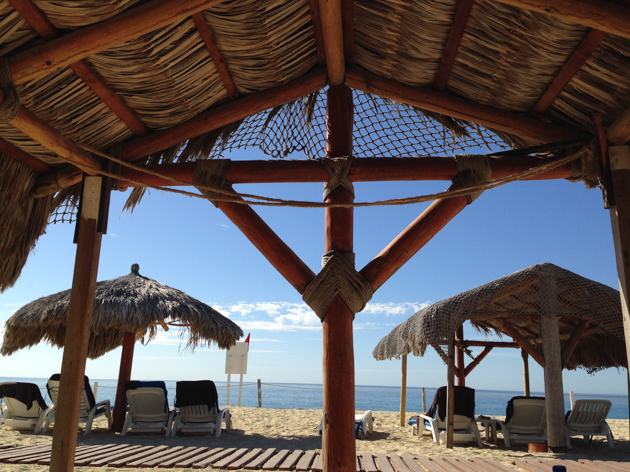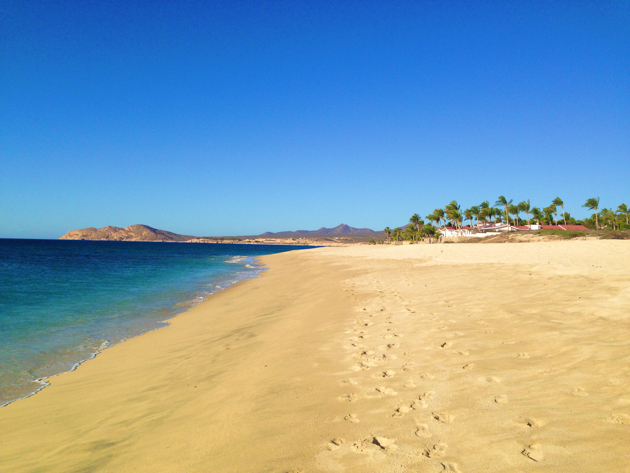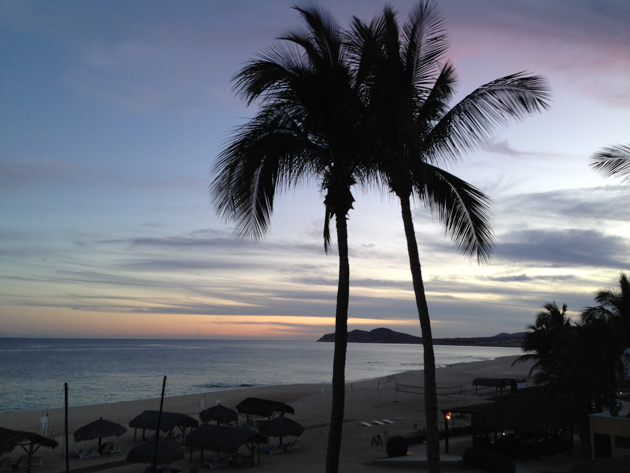 But as much as I love BEING on vacation, I don't particularly love TRAVELING.  As I've gotten older, I have more anxiety of flying (just feeling trapped in the plane and paranoid someone is going to get sick), I don't like eating airport food (after cleaning up our diet several years ago, it's hard to find something in an airport that doesn't make me feel crummy afterwords), and I really hate public bathrooms (enough said).  But this is the first year I've had Young Living Essential OILS to bring with me on this trip!!
How I Packed My Oils for the Flight
I didn't care if I was going to have to sneak my oils with me, they were coming with ME and not in my checked suitcase!  In October I had flown with my oils, so I wasn't too worried about it on this trip, except that it was an international flight and I didn't know if the rules would be different!  They weren't.  :)
Basically I put everything I wanted to bring in a quart-sized ziplock bag.  You are allowed 1 quart sized bag, and each bottle must be less than 3.4 oz (which the oils are).  So I packed that bag full of my oils .  :)  It did need to go through the x-ray, which can lower the frequency of the oil.  But according to many people much more educated in this aspect than I am, the frequency of the oil does return to normal.
Between last trip and this one, I've been through airport security several times with my oils this way, and it's been completely fine.
Arrived Safely!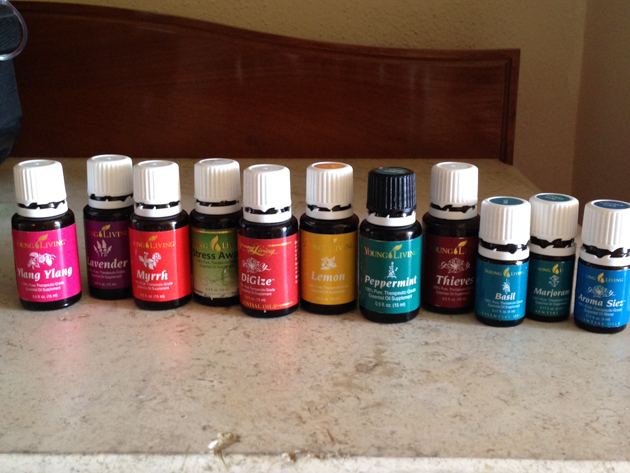 Everything arrived safely!  It's important to make sure your caps are on tight!!  I double checked all of them before taking off, and there were still a few drops that managed to squeak out.  :)  Nothing disastrous, though.
What I Brought on Vacation
It was super tough to narrow down which oils I was going to bring because my kids were at home with my parents, and I wanted to leave the majority of the oils with them… but I wanted to make sure we had what we needed, too!  Fortunately I have doubles of a few of our most important ones (Thieves, Peppermint, Lavender, DiGize), so that was nice.  :)
DiGize
Well my biggest fear when traveling is feeling yucky… sometimes just the worry makes me feel bad!  I know, you probably think I'm neurotic, and it's probably true.  Anyways, DiGize was definitely coming with me, especially to Mexico!  It definitely came in handy, and I will ALWAYS travel with this one.
Peppermint
I brought Peppermint for the same reason as DiGize, to soothe digestion if needed.  Peppermint is great for supporting normal digestion.  No matter how 'clean' you try to eat while traveling or on vacation, sometimes it seems impossible!!  I also took a few sniffs of Peppermint on the airplane to get the stale-airplane smell from overpowering my senses and calming my stomach before the flight!
Stress Away
So we've already established that I'm probably neurotic.  :)  Stress Away helped me immensely on this trip.  I always use it at night before bed, but about a week before our trip I started using it during the day, too, along with prayer, for a smooth trip!  Leaving your kids for a week, no matter how great of care you are leaving them in, is stressful!  My parents watched them and I knew they would be fine, but there is still a level of stress about leaving them!  Stress Away oil helped me feel physically calmer before the trip and while traveling.
Thieves
Thieves is another essential oil blend I wouldn't travel to another country without!
Myrrh and Ylang Ylang
I brought these 2 essential oils because they are all great for the skin.  Myrrh makes my skin feel great in the morning when I use it before bed.  Ylang Ylang was a new one, but I brought it to use at night on my skin as well.  My skin feels super smooth in the morning, especially when I use the Ylang Ylang with Myrrh!
Lavender
Since Lavender is known as the 'Swiss Army Knife' of essential oils, I brought it with me, especially since I couldn't bring my whole oil arsenal!  Lavender is also a great skin soother, so I thought it might be helpful after being in the sand and salt.  Thankfully we didn't need our lavender, either!  But lavender is a great all-purpose oil, and I often carry it with me.
Hopefully next time you travel, this gives you an idea of what may come in handy for you.  Now if there were only an oil to take us back in time to Cabo!!!  ;)