First, did you know essential oil diffuser jewelry is a 'thing'??!!  When I first heard of this, I was super intrigued!  After I realized it actually is a 'thing', I started looking into some different options.  I'll admit when I first started looking, I thought I would find a bunch of practical-but-not-cute items.  This is so not true!!
So when Amanda from Sugar Bottom Creations contacted me to see if I would like to try a necklace, I was thrilled!!  She actually sent me two beauties from her Etsy shop!  They are so trendy and stylish, I love them!
First, I just love cute packaging.  :)  And this is how this first necklace was packaged…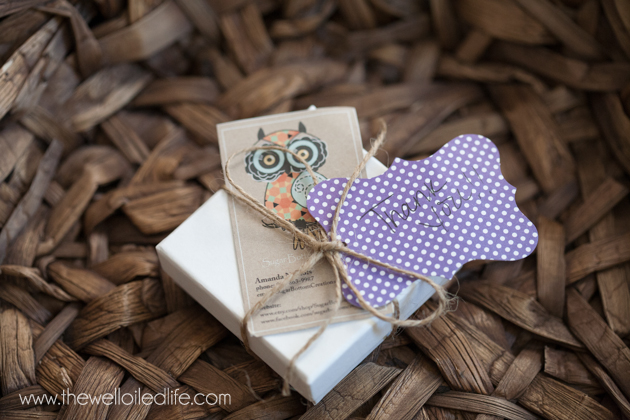 The first necklace is a super-cute pendant with a piece of leather behind it, which is where you add your oil.  The jewelry design is open so the fragrance can come through.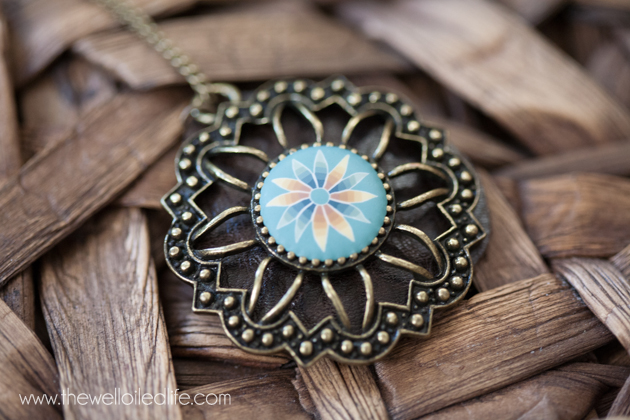 She said you just apply 1 to 2 drops of oil to the back, to the leather piece of the necklace.  I use Joy oil on mine!  After the scent wears off, you can use a different oil if you'd like.  I use 1 drop of oil when I wear this necklace, and it lasts a couple of days.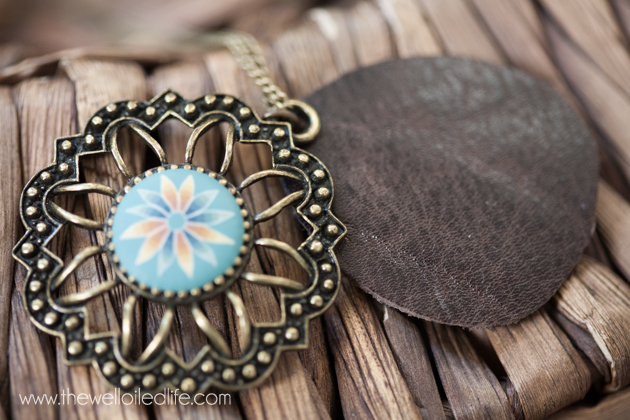 I love that randomly throughout the day I get a waft of my Joy oil!!  If there are any oils you regularly wear on or near your neck, chest, or heart, a diffuser necklace is a great option!!
And I absolutely LOVE the look of this next necklace!  It's super stylish and feminine.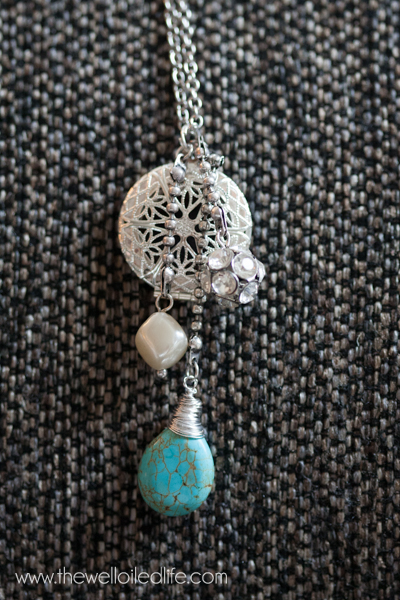 Inside the locket, there is a leather circle where the oil goes.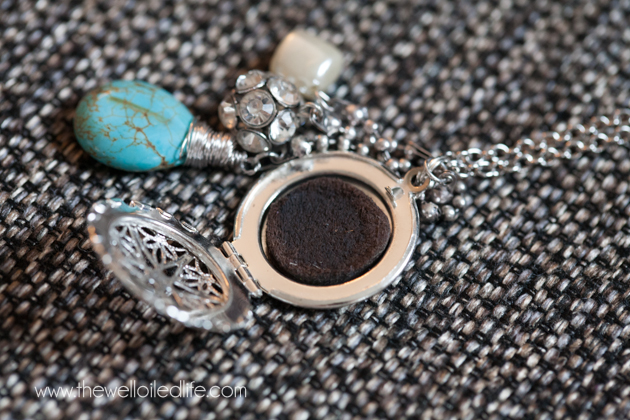 I use one drop of oil when I wear this necklace.  I do apply a new drop of oil every day to this one, I think because the weave of locket isn't quite as open as the first necklace, I need to add oil every day to smell it.  Such a cute necklace.  :)
I mean… can we say stylish and functional??!!
Learn More
If you're interested in checking out more essential oil diffuser jewelry, please head over to Sugar Bottom Creations Etsy Store to see tons of cute diffuser jewelry!  There are necklaces, bracelets, earrings, and even diffuser jewelry for children and pets!!!
Thank you, Amanda, for sending me your lovely creations!!
*Disclaimer:  The information on this website is based upon my research and personal use of Young Living Essential Oils. I am not a doctor. Statements, products, and techniques mentioned have not been evaluated by the FDA and are not intended to diagnose, treat, cure or prevent any disease.  Read the full disclaimer here.