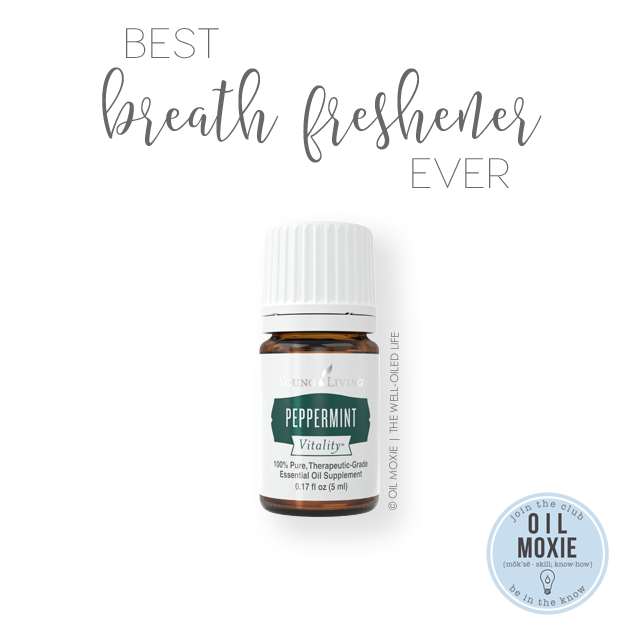 Wooh!!!  If you've ever taken a drop of Peppermint Vitality essential oil by mouth, you KNOW it is potent!!  This is seriously the best breath freshener ever.  Just put a drop on your tongue, and you will be quite minty!  :)
I have seen some people carry around a little dropper bottle (just a bottle with a glass dropper on top) of diluted Peppermint Vitality so it's not quite so strong.  You can dilute it down with a little olive oil if the straight essential oil is too strong.
Here's to a minty mouth!
(PS, Peppermint Vitality comes in the Young Living Premium Starter Kit!)
*Disclaimer:  The information on this website is based upon my research and personal use of Young Living Essential Oils. I am not a doctor. Statements, products, and techniques mentioned have not been evaluated by the FDA and are not intended to diagnose, treat, cure or prevent any disease.  Read the full disclaimer here.