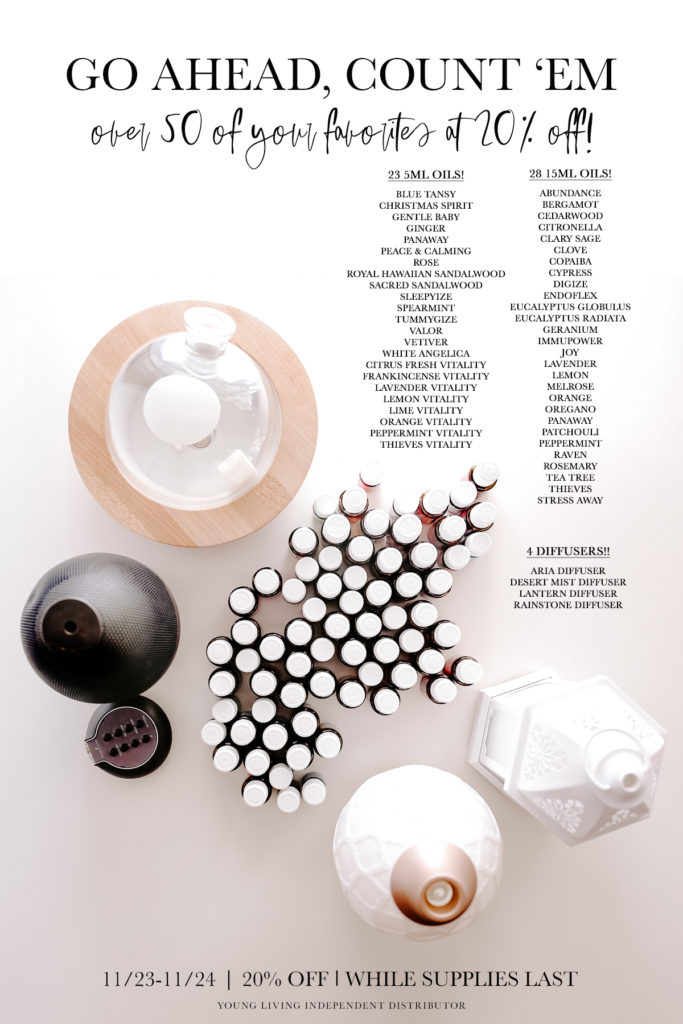 AHHHH! The Young Living Black Friday specials are here!  50 oils. 4 diffusers. All 20% off with NO LIMITS!!!! And these aren't just 50 random oils, these are some of our absolute favorites. Valor. White Angelica (yep, you read that right, it will be available for Quick Order with NO LIMIT). Thieves. Royal Hawaiian Sandalwood. Peace & Calming. ROSE. Plus, the Aria, the Desert Mist, the Lantern, and the Rainstone diffusers are all 20% off as well!!
The sale will be November 23rd and 24th, 2018 and will be while supplies last.  Official details will be available here.  The price list is available here.
As if the Black Friday deals weren't awesome enough…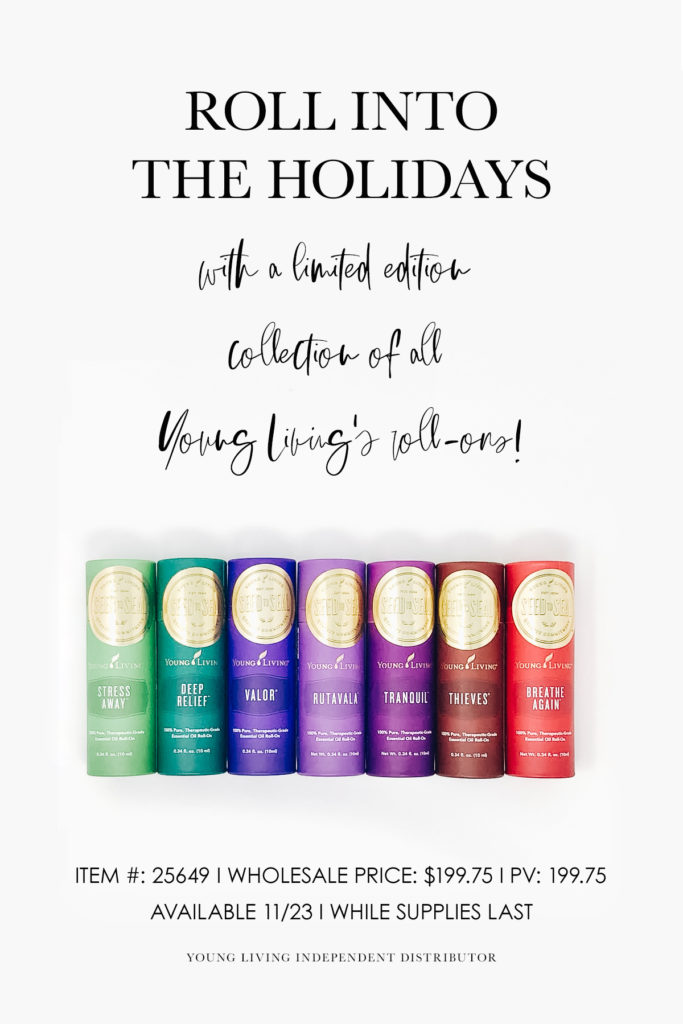 … Young Living is also releasing this collection of ALL of their Roll-ons, including RUTAVALA!!!! This will go live at the same time the Black Friday deals do on Friday, and will only be available while supplies last. This would make a great gift for any oil lover or be an excellent addition to any collection.
And as always, the Premium Starter Kit makes an AMAZING gift (for yourself or someone else)!!!!
Don't forget that you can also qualify for this month's Monthly Promotion on your Black Friday orders, which means you will get FREE GOODIES shipped with your order!!! ?
Happy Black Friday Shopping!!!