Here is the new free product promo for October from Young Living!! I know it's a little late in the month, but better late than never I hope!
These offers are available to both Retail and Wholesale customers who place a single order worth 190 PV or 250PV during the month of October.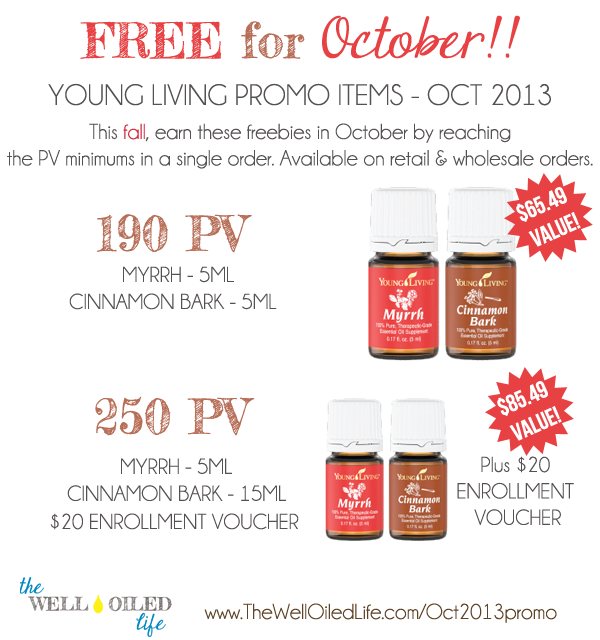 If you reach 190 PV in an order, you will receive a FREE 5ml bottle of Myrrh and 5ml bottle of Cinnamon Bark. This is a $65.49 value!
When you place an order of at least 250 PV, you will receive the Myrrh and Cinnamon Bark, plus a $20 enrollment voucher you can give to someone to enroll. This is a $85.49 value!
Cinnamon Bark may help promote a healthy immune response.
Myrrh can tone the appearance of the skin and promote a more youthful-looking complexion.
Use the $20 Enrollment Voucher to invite someone to join Young Living as a distributor and save on their enrollment kit!
Take advantage of these awesome free products this month!
The best way to order Young Living products is with  a wholesale account!