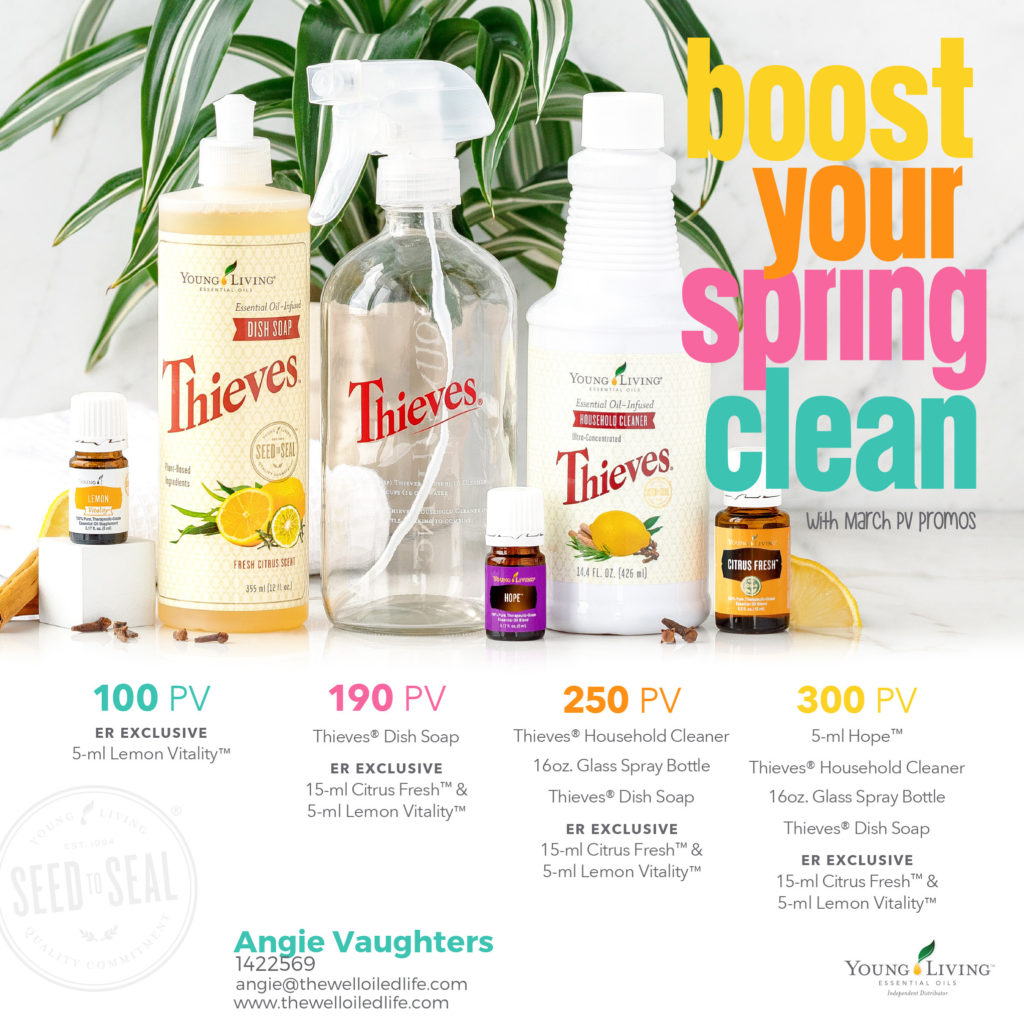 I LOVE this month's promo, all about spring cleaning in a SAFE way!  This month you can receive Thieves Dish Soap AND Thieves Household Cleaner, plus an adorable spray bottle for your Thieves Cleaner! (since it is a concentrate and needs to be diluted).  Also available this month are Citrus Fresh (which is fantastic to diffuse for a fresh, clean scent) and Lemon Vitality… and HOPE essential oil blend!  My friends and I were talking – it's kind of funny Young Living added Hope – like I hope I'll get my spring cleaning done, ha!!
Please note that Lemon Vitality and Citrus Fresh are only available on Essential Rewards orders (a program you're totally going to want to be part of – you get a wellness box every month AND you save money on your Young Living products!)
As a reminder, to earn the freebies above for the month, your order just needs to reach one of the PV levels listed above (100, 190, 250, or 300pv), and the freebies will automatically be added to your order!
So excited for Spring!! ?