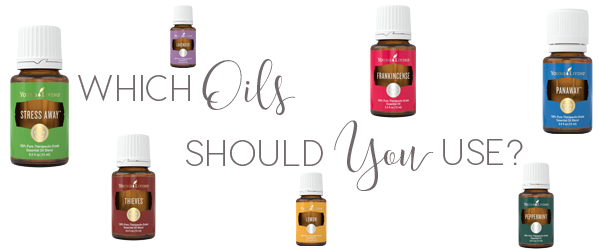 Are you wondering about all the great things essential oils can do for you and your family and which specific oils you would benefit from?!  Well, this page is for you!
The first thing you should know is that essential oils are incredibly multipurpose!  This is one of the reasons I love them.
Let's take a look at lavender, for instance.  Because of its many unique compounds and different properties, there are a vast variety of applications including
Supportive to Skin
Soothing, relaxing aroma
Calming before bed
It's fresh, floral scent can help eliminate odors from the air
… and the list goes on, since that is just the TIP of the iceburg!  Since essential oils are all chemically diverse, each one can perform several different functions.
If you are not yet familiar with using essential oils, one of the best ways to experience their power is by using them to support your body's wellness.
Using Essential Oils to Support Your Body's Wellness
Wouldn't it be great to know you have a natural, safe, effective choice in supporting your body's wellness?  With Young Living essential oils, you do!
Whether you want to enjoy healthy skin, are looking for relaxing and uplifting benefits, want to maintain a healthy digestive system, or are seeking natural ways to support your immune system and other body systems, I would HANDS DOWN recommend the Premium Starter Kit.  Visit the Premium Starter Kit page to learn more about this versatile kit.  This kit provides a fantastic way to start experiencing the power of essential oils in everyday life!
Using Essential Oils For a More Specific Concern
If you have a more specific concern you are wanting to address with the oils, you will need to do some research.  Keep in mind that essential oils may work differently depending on the person.  Sometimes a few tweaks are required to find out what works best for YOU.
There are several fantastic essential oil reference books available that provide wonderful guidance, these are great resources! (see my Resources page for places you can purchase books)
You have a choice when it comes to your health!
How to Get the Oils
To start using these amazing oils, click below to find out how you can purchase them!
Next → Buy Young Living Oils
Save
Save