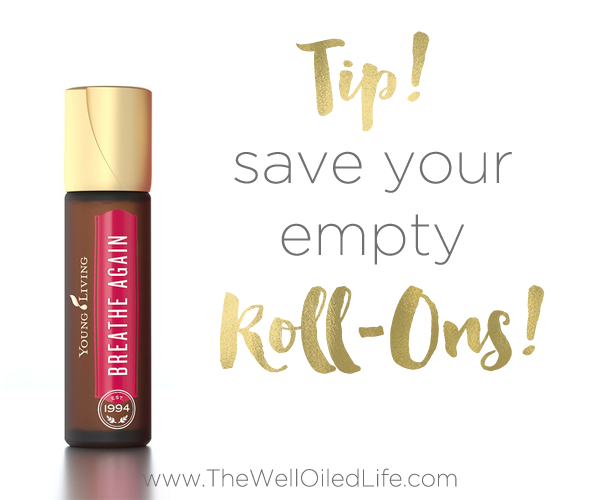 I sure hope you have been saving your empty roll-on bottles once you're done with your favorite Young Living essential oil blends.  Why??  Because you can REUSE these bottles!!  People love to buy roller tops for their oils… but when you have an empty roll-on, that's one less roller top you need to buy!
Simply use the cap to pop off the roller top, fill with your favorite topical oil, diluted version of an oil, oil blend, or even carrier oil.  Pop the top back on, tape on a label, and BAM!
Watch this quick video to see how easy it is.  :)
*Disclaimer:  The information on this website is based upon my research and personal use of Young Living Essential Oils. I am not a doctor. Statements, products, and techniques mentioned have not been evaluated by the FDA and are not intended to diagnose, treat, cure or prevent any disease.  Read the full disclaimer here.