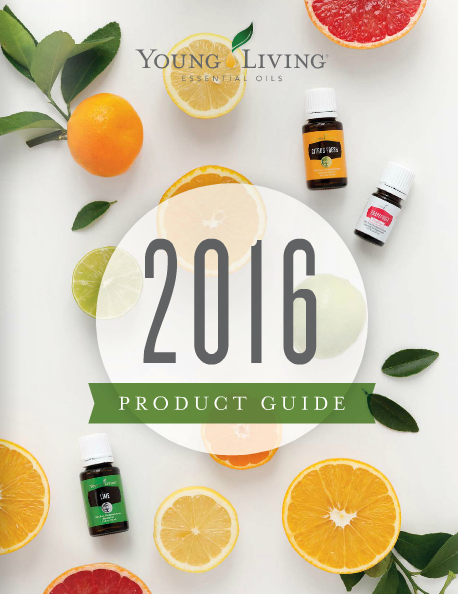 The 2016 Young Living Product Guide is here!  Go ahead and click on the cover to view the interactive online version.
This catalog features the NEW Vitality line of essential oils in addition to well-loved favorites.  Enjoy!
*Disclaimer:  The information on this website is based upon my research and personal use of Young Living Essential Oils. I am not a doctor. Statements, products, and techniques mentioned have not been evaluated by the FDA and are not intended to diagnose, treat, cure or prevent any disease.  Read the full disclaimer here.