WOW!!  Young Living is offering some AWESOME options for freebies in May, including a diffuser and the ART Skincare line!!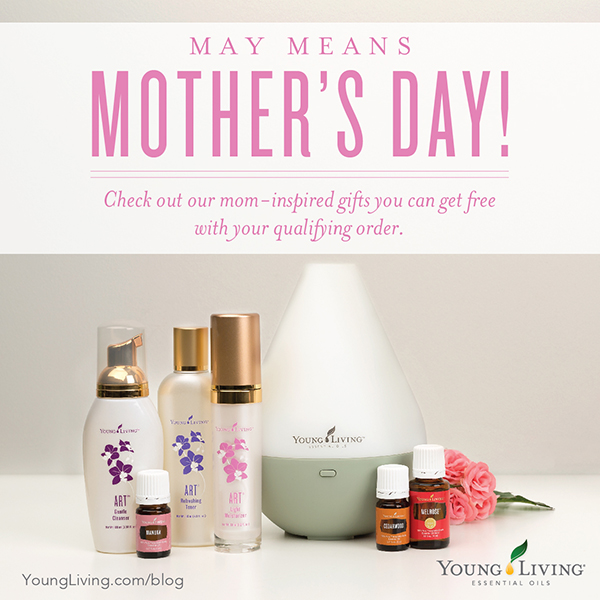 Earn these items for yourself with a qualifying order, or give them to Mom for Mother's Day!  Click here to see all the details of Young Living's May promo, which are available when you spend 190, 250, 325, or 425pv.  If you're new to Young Living and don't know how this works, please contact me and I'll be happy to help!
If you still need to set up a wholesale account for yourself, you can do so here, or come contact me and I'm happy to help.  :)
*Disclaimer:  The information on this website is based upon my research and personal use of Young Living Essential Oils. I am not a doctor. Statements, products, and techniques mentioned have not been evaluated by the FDA and are not intended to diagnose, treat, cure or prevent any disease.  Read the full disclaimer here.