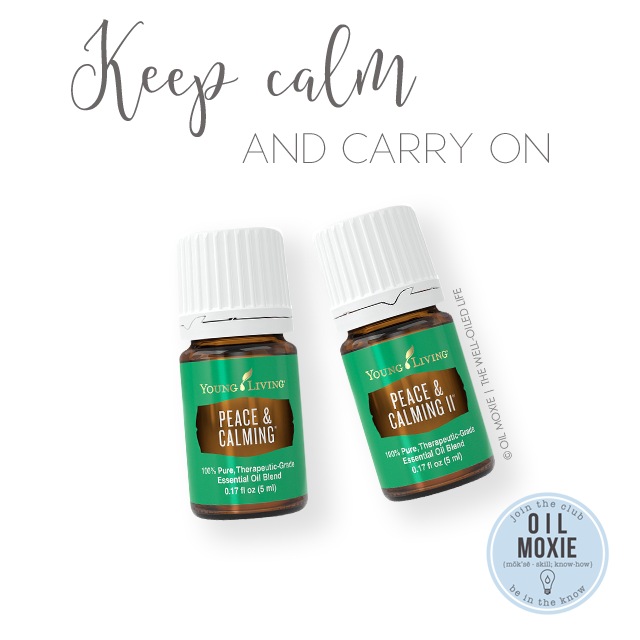 Oh I LOVE Peace & Calming essential oil blend!  If you need something to help you relax, try one of these blends.  Peace & Calming II was introduced as an alternative to the original, since the original contains a seasonal oil.  I love it just as much as the original.  :)  I use these interchangeably.
I love using Peace & Calming in my diffuser (5-6 drops) or by using 2 drops on my wrists.  Sometimes I will simply put a drop in the palm of my hand, rub my hands together, and inhale deeply for 5-6 breaths.
These blends are great for kids and pets, too!
*Disclaimer:  The information on this website is based upon my research and personal use of Young Living Essential Oils. I am not a doctor. Statements, products, and techniques mentioned have not been evaluated by the FDA and are not intended to diagnose, treat, cure or prevent any disease.  Read the full disclaimer here.