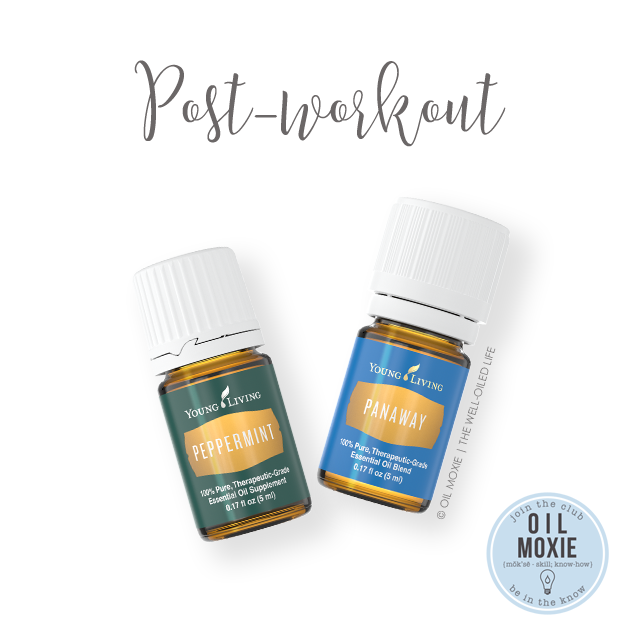 PanAway and Peppermint essential oils are fantastic to use after working out!  Each provides a cool, tingling sensation on the skin which feels great after exercise.  Combine them together or use them on their own!  Be sure to dilute since these oils can be hot on the skin.  I like to mix a drop of each with a few drops of carrier in the palm of my hand, and then I apply it over my muscles.  You can also make a roll-on… combine 10-20 drops of each in a 10ml roll-on bottle, and fill the rest with carrier!  Enjoy the refreshing sensation!  :)
PS – Both Peppermint and PanAway are part of Young Living's Premium Starter Kit!!
*Disclaimer:  The information on this website is based upon my research and personal use of Young Living Essential Oils. I am not a doctor. Statements, products, and techniques mentioned have not been evaluated by the FDA and are not intended to diagnose, treat, cure or prevent any disease.  Read the full disclaimer here.