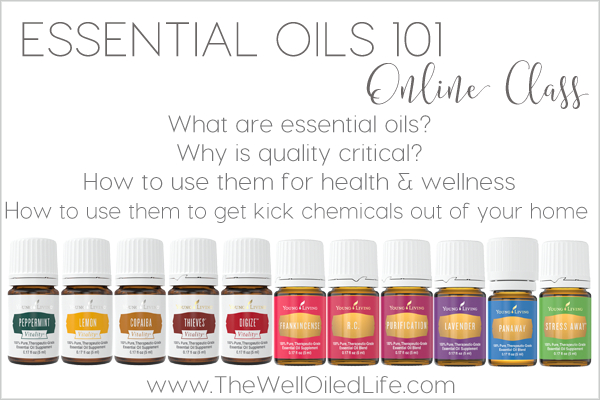 Welcome to My Online Essential Oils 101 Class!!
Ideally this would be a live presentation where you could see and smell the oils… but in this virtual world we live in, it's just not always possible!  Here is a recorded version of a class, so just pretend we are sitting across from one another. :) You can begin learning about essential oils, what they are, why they work, how to use them, and different ways they can help… I hope this video class is helpful!  Grab a pen and some paper, and enjoy!!
If you are interested in purchasing the Premium Starter Kit shown in the video, please get with the person who showed you this video!  Otherwise, I'd love if you'd want to enroll here with me. If you end up enrolling with me, I will personally send you a gift in the mail!
Click here to read about the included oils, a few of their uses, and my current gift with purchase!
Can't Watch Now?
If you don't have time to watch the video now, use one of the Share buttons below to email this post to yourself or Pin it for later!!
*Disclaimer:  The information on this website is based upon my research and personal use of Young Living Essential Oils. I am not a doctor. Statements, products, and techniques mentioned have not been evaluated by the FDA and are not intended to diagnose, treat, cure or prevent any disease.  Read the full disclaimer here.