***Please note – this offer has ended***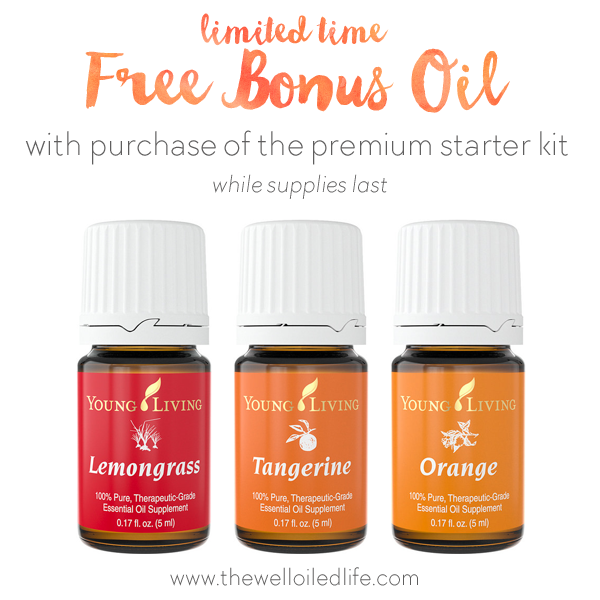 Wow!!  How awesome is this?!  For a limited time only, Young Living is offering a FREE bonus oil with the purchase of the Premium Starter Kit!  The bonus oil will be a 5ml bottle of either Lemongrass, Tangerine, or Orange essential oil.  One free oil will be selected at random and included as a bonus with your Premium Starter Kit.
When you purchase the Premium Starter Kit, this means you will receive the 10 Everyday Oils plus the original bonus oil, PLUS one of these freebies… for a total of 12 essential oils!  Don't forget when you enroll with me I will also send you a gift from me, AND you will have access to our Oil Moxie support system!
If you have not yet taken the essential oil plunge but have been thinking about it, there is no better time to do so!!  Learn about enrolling here.
*Disclaimer:  The information on this website is based upon my research and personal use of Young Living Essential Oils. I am not a doctor. Statements, products, and techniques mentioned have not been evaluated by the FDA and are not intended to diagnose, treat, cure or prevent any disease.  Read the full disclaimer here.