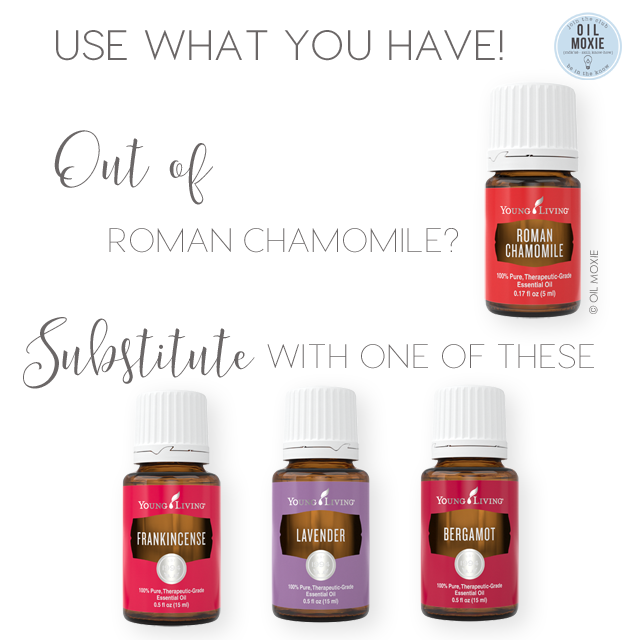 Hello again!  Like I mentioned in my last post, if you are out of a specific oil (or if an oil is out of stock) there are ALWAYS other options! The most important thing is to USE WHAT YOU HAVE! 😊 I always use a reference guide to check what other oils might have some of the same properties as the one I am out of.
So if, for example, you're out of Roman Chamomile, you could try substituting it with Frankincense, Lavender, or Bergamot.  Use a guide to see which of these oils might make sense, and then give it a try!  The more you experiment with your oils, the more comfortable you will get.  I know we all have our favorites we'd prefer to have access to 100% of the time, but if you don't have something on hand, use what you DO have… there is surely another Young Living essential oil that can help.  :)
*Disclaimer:  The information on this website is based upon my research and personal use of Young Living Essential Oils. I am not a doctor. Statements, products, and techniques mentioned have not been evaluated by the FDA and are not intended to diagnose, treat, cure or prevent any disease.  Read the full disclaimer here.