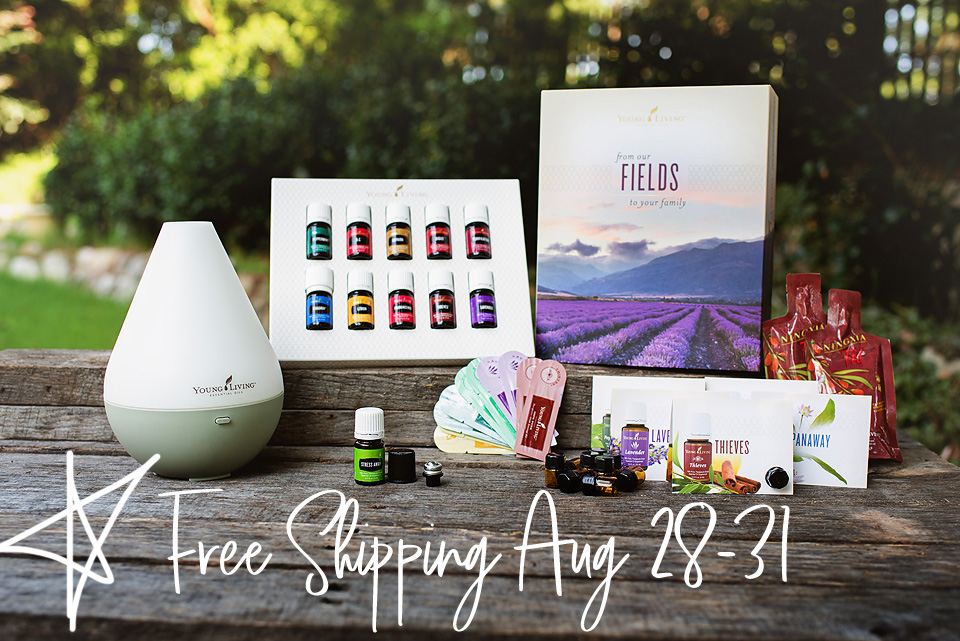 Ok friends, I've never done this before, but from now through August 31, 2017, I'm offering FREE SHIPPING on Young Living's Premium Starter Kit!!!
Trust me when I say this kit is the BEST way to get started with Young Living – it's over a $360 value for only $160!!
I've never done this before, and I'll probably never do it again (ha!), but for the next couple of days, shipping for this kit is on me.  I'll reimburse you up to $10 shipping, paid via PayPal.
Signing up is simple, simply click here!
Not only will you be jumping on the wellness train, but we've got tons of resources to help you along the way.  You'll be part of our exclusive Oil Moxie community, with a private website and Facebook group great for getting help with oily questions.  Plus I'll send you a welcome packet with some awesome resources to help get you started, and you can contact me any time with questions.
Questions before ordering?  Please contact me!  I can't wait to help you get started!!  :)
*Disclaimer:  The information on this website is based upon my research and personal use of Young Living Essential Oils. I am not a doctor. Statements, products, and techniques mentioned have not been evaluated by the FDA and are not intended to diagnose, treat, cure or prevent any disease.  Read the full disclaimer here.