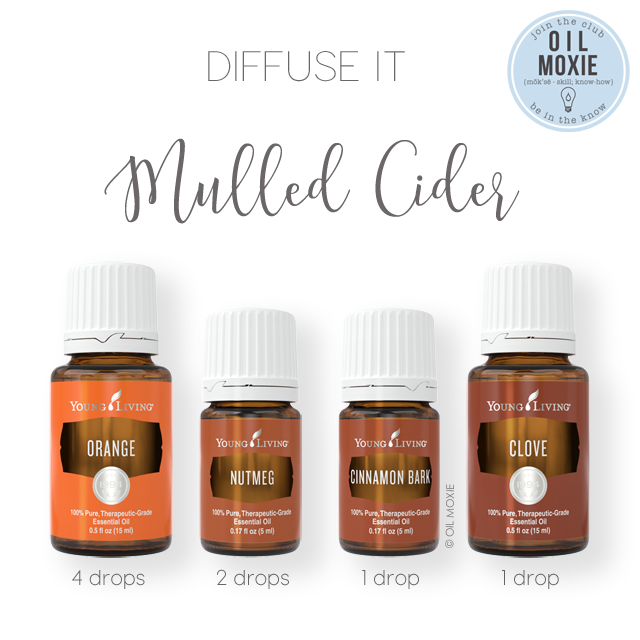 This is one of my favorite diffuser recipes! Mulled Cider! It smells amazing!
🍂
🍎 I keep these 4 essential oils on hand especially during the fall JUST for all the great diffuser combos I can make with them. You will love this one!
If you're ready to get started with Young Living, the Premium Starter Kit is the best value and gives you a wholesale membership.  Questions?!  Let's chat!
*Disclaimer:  The information on this website is based upon my research and personal use of Young Living Essential Oils. I am not a doctor. Statements, products, and techniques mentioned have not been evaluated by the FDA and are not intended to diagnose, treat, cure or prevent any disease.  Read the full disclaimer here.