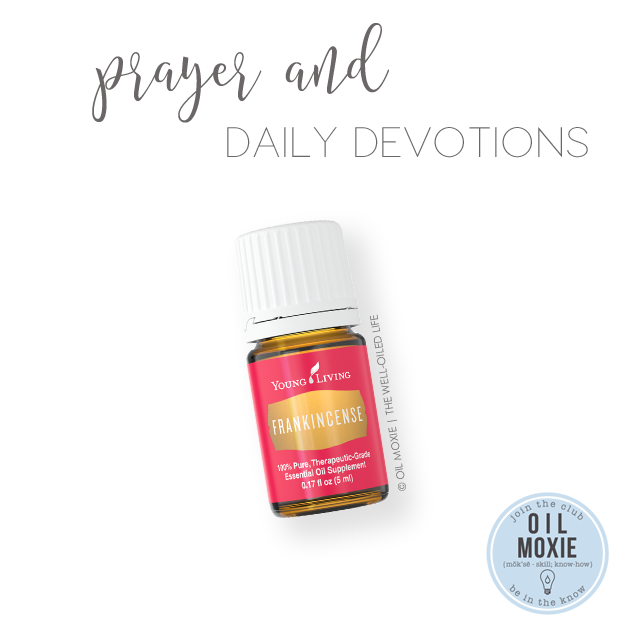 Frankincense is the original, holy anointing oil, and historically it was used for spiritual and physical wellness. It was used anciently during sacrificial ceremonies to help improve communication with God.  Today it can be used in the same way! Add 5-10 drops of Frankincense essential oil to your diffuser during prayer time and daily devotions.  Frankincense has a rich, warm, incense-line smell.  Try it during your next prayer and devotional time!

PS – Frankincense is part of Young Living's Premium Starter Kit!
*Disclaimer:  The information on this website is based upon my research and personal use of Young Living Essential Oils. I am not a doctor. Statements, products, and techniques mentioned have not been evaluated by the FDA and are not intended to diagnose, treat, cure or prevent any disease.  Read the full disclaimer here.