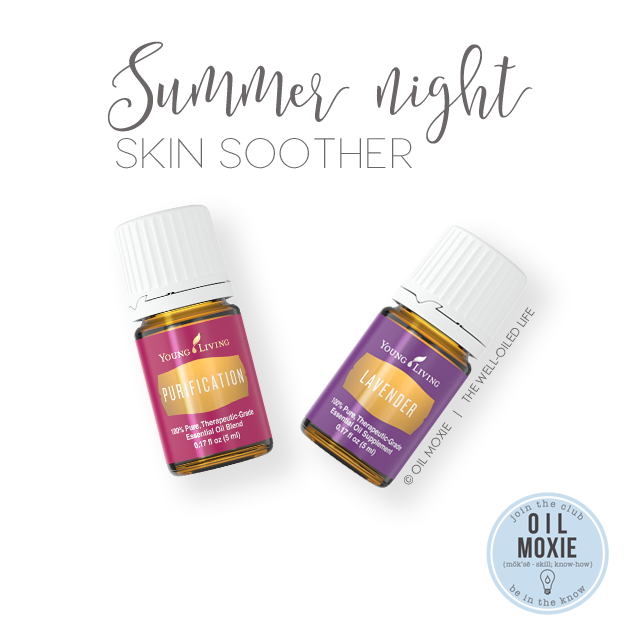 Try these summer night skin soothers if you are out after dusk!!  Fill a small glass or metal spray bottle with water, add a pinch of Epsom salt or witch hazel to help disperse the oils, then add several drops each of Purification and Lavender essential oil.  Spray before going outside, and keep it on hand to reapply!
PS – Purification and Lavender are both part of Young Living's Premium Starter Kit!
*Disclaimer:  The information on this website is based upon my research and personal use of Young Living Essential Oils. I am not a doctor. Statements, products, and techniques mentioned have not been evaluated by the FDA and are not intended to diagnose, treat, cure or prevent any disease.  Read the full disclaimer here.