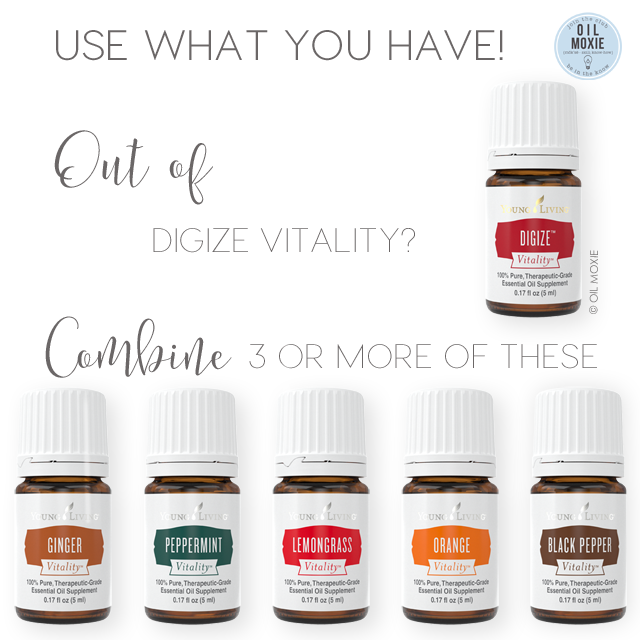 If you are out of a specific oil, there are ALWAYS other options! The most important thing is to USE WHAT YOU HAVE! 😊 If you're out of a specific blend, look at what oils it contains and try combining a few of those. Or use a reference guide to check what other oils might have some of the same properties.
So if, for example, you're out of DiGize Vitality, you might try combining 3 or more of the following Vitality oils: Ginger, Peppermint, Lemongrass, Orange, or Black Pepper. The more you experiment with your oils, the more comfortable you will get!
That is one of the great things about how large Young Living's catalog of essential oils is –  there's always a stand-in if you run out of something, so have the confidence to use the oils you DO have on hand!
*Disclaimer:  The information on this website is based upon my research and personal use of Young Living Essential Oils. I am not a doctor. Statements, products, and techniques mentioned have not been evaluated by the FDA and are not intended to diagnose, treat, cure or prevent any disease.  Read the full disclaimer here.