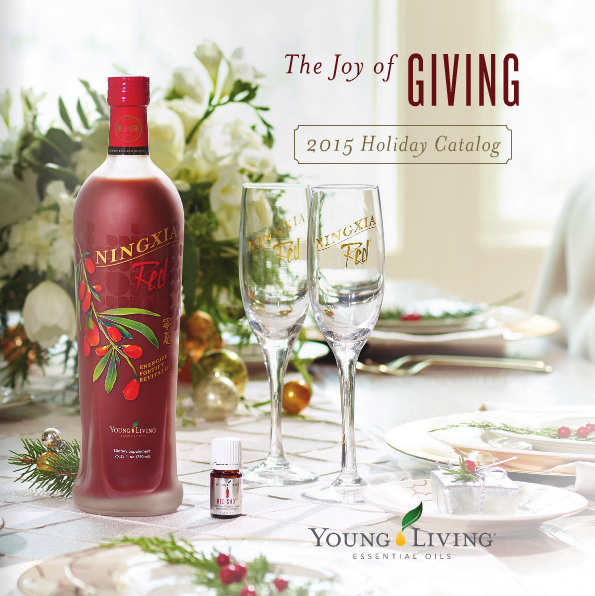 The Young Living 2015 Holiday Catalog is here!  You can click here or on the image above to see this gorgeous catalog.
My favorite gift ideas this Christmas are giving someone the Dewdrop Diffuser with Christmas Spirit essential oil blend – this blend smells AMAZING, and it's so much better than burning a candle!  I think it smells like mulled cider simmering on the stove – it makes your home smell so cozy for the season.
I also love the Lip Balm Gift Set – this makes a GREAT stocking stuffer!  Young Living's lip balms feel amazing on your lips.
The 2015 Collector's Edition Roll On Set makes a wonderful gift as well.
As another idea, why not gift someone with the Premium Starter Kit this season?!  What an amazing gift to give someone!
And of course there are lots of things we oilers would love to receive this season!!  Which items from the catalog are your favorites?!
*Disclaimer:  The information on this website is based upon my research and personal use of Young Living Essential Oils. I am not a doctor. Statements, products, and techniques mentioned have not been evaluated by the FDA and are not intended to diagnose, treat, cure or prevent any disease.  Read the full disclaimer here.