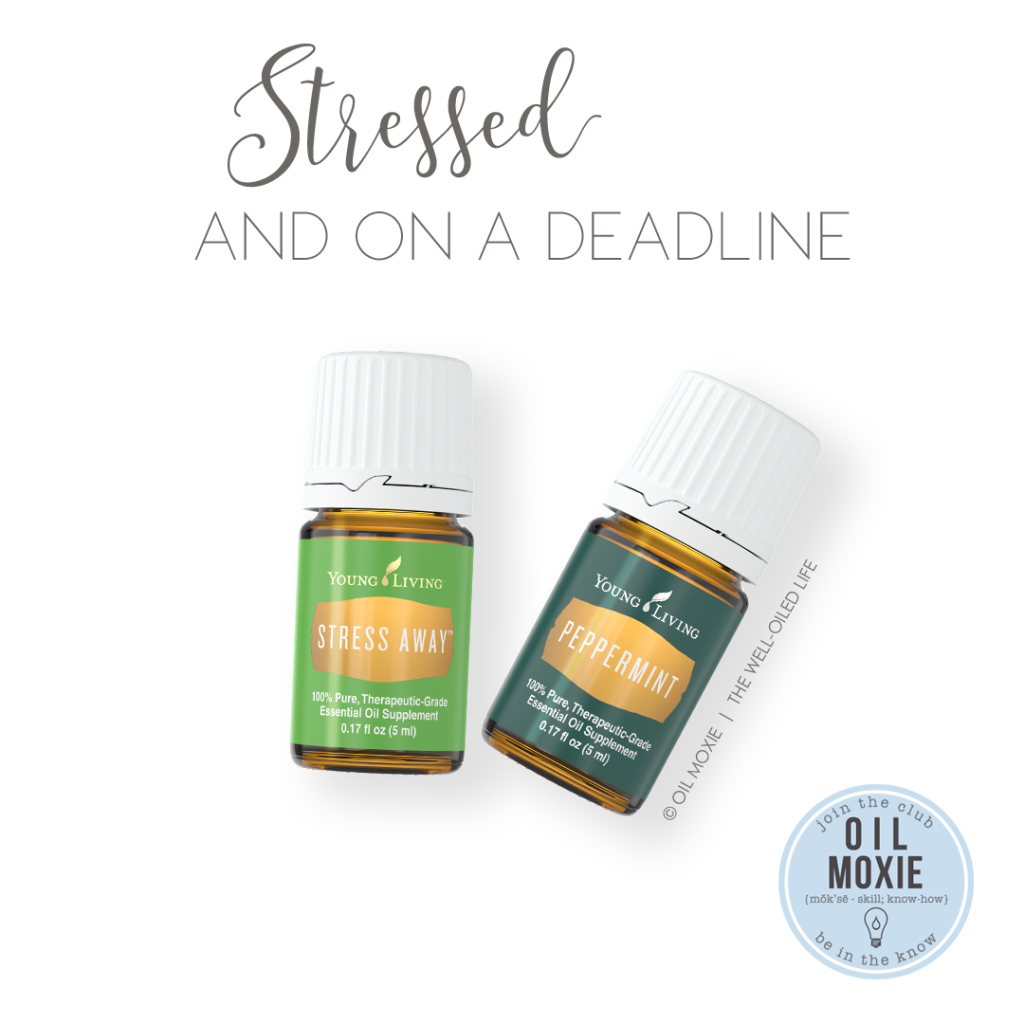 Stressed and on a deadline!  This combination of oils smells SO good.  This essential oil recipe contains Stress Away for relaxation and Peppermint for focus.  :)  Combine 4 drops of Stress Away and 3 drops of Peppermint in your diffuser. You can also put a drop or two of each in a diffuser necklace or other diffuser jewelry. Stress Away contains vanilla, and combined with the Peppermint… mmmm!  Let me know what you think!
PS – Both of these oils come in the Young Living Premium Starter Kit!
*Disclaimer:  The information on this website is based upon my research and personal use of Young Living Essential Oils. I am not a doctor. Statements, products, and techniques mentioned have not been evaluated by the FDA and are not intended to diagnose, treat, cure or prevent any disease.  Read the full disclaimer here.