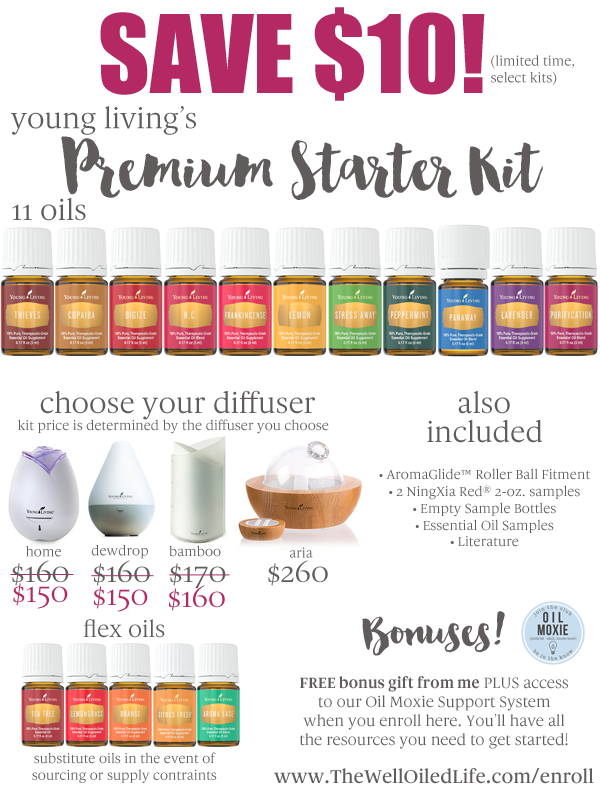 This is a super exciting announcement – for a limited time, you can save $10 on Young Living's brand new Premium Starter Kit! (select kits, see below)
From now through August 14th, you can save $10 on Premium Starter Kits with the Home, Dewdrop, or Bamboo Diffuser. This promotion also includes the Premium Starter Kit with Thieves.
In addition, existing wholesale members can receive 10% off these same kits, and there is no limit!
I have NEVER seen a promotion or discount like this before, so if you are on the fence about oils, I would HIGHLY encourage you to take advantage of this deal! And if you are a current member who wants to buy the new kit, now is the time. Don't forget when you enroll with me, I will personally send you a free bonus gift I think you will love, and you will have access to our Oil Moxie support system.
If you need to learn more about oils, please check out my Essential Oils 101 class. This is an amazing time to jump on the essential oil train and get a discount to boot. ;)