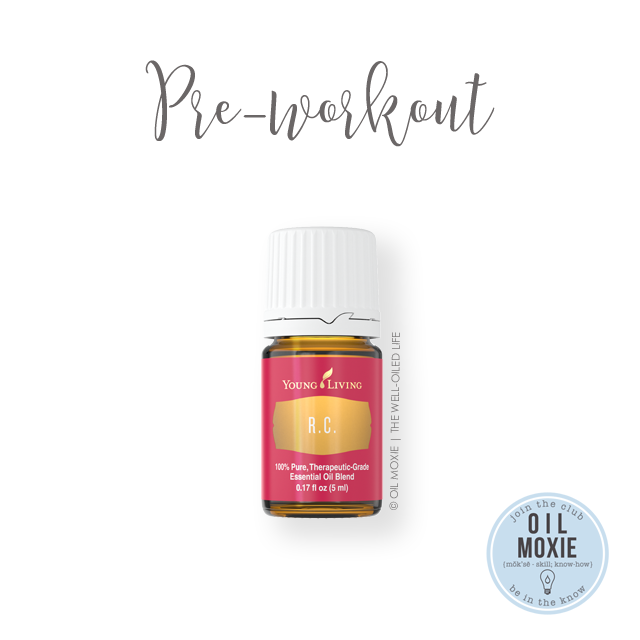 Next time you're getting ready for your workout, try rubbing some R.C. essential oil on your neck or chest!  Simply dilute the R.C. with some carrier before applying, and experience its invigorating and refreshing effect.  Breathe deeply to enjoy and uplift!
RC contains an amazing combo of 3 varieties of Eucalyptus, Cyprus, and Spruce. It's one of our family's favorite oils and one we always keep on hand!
*Disclaimer:  The information on this website is based upon my research and personal use of Young Living Essential Oils. I am not a doctor. Statements, products, and techniques mentioned have not been evaluated by the FDA and are not intended to diagnose, treat, cure or prevent any disease.  Read the full disclaimer here.