Young Living's got a new Premium Starter Kit for those who sign up for a wholesale membership… and this one comes with 2 boxes of 14 packets of NingXia Nitro!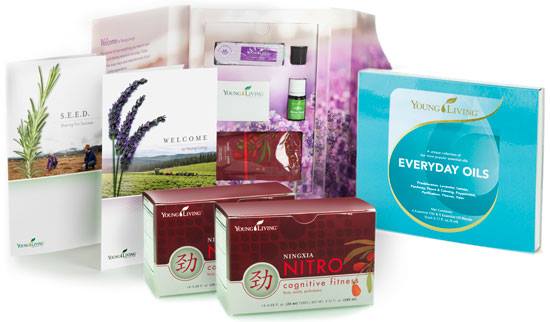 What's Included
This new kit includes the 10 Everyday Oils plus Stress Away… so 11 bottles of 5ml oil total!  You will also receive 28 packets of NingXia Nitro!  Plus you will get samples and some information to get you started.
Included Oils (bottles of 5ml each):
Singles: Frankincense, Lavender, Lemon, Peppermint
Blends: Joy, Valor, Thieves, Purification, Peace & Calming, PanAway, and Stress Away
Free Gift, too!
As with the regular Premium Starter Kit (which includes the diffuser), if you order the Premium Starter Kit featuring NingXia Nitro, I will also include a free gift!  See my enrollment page for directions on how to sign up for your own wholesale membership… just choose the NEW kit when you select your Starter Kit!
Of course if you have any questions, please don't hesitate to get in touch with me!