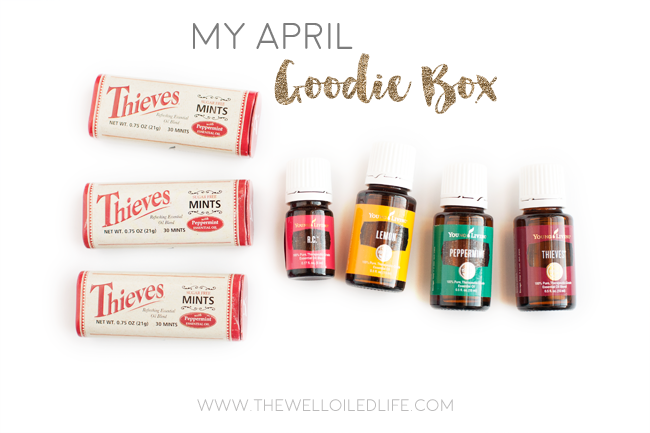 I love getting a peek into other people's Young Living orders to see what they're loving, so here is what was in my April Essential Rewards order!!
Thieves Mints are a hit in my household, my kids ask for these before getting on the bus every morning.  It's their 'thing'.  :)  They can be bought in a 3-pack to save a couple dollars.  RC is a definite must for this time of year, I love diffusing this at night in my son's room.  And I was just replenishing Lemon, Peppermint, and Thieves, some of our family's must-haves.  :)  That's what was in our April goodie box!!  :)
*Disclaimer:  The information on this website is based upon my research and personal use of Young Living Essential Oils. I am not a doctor. Statements, products, and techniques mentioned have not been evaluated by the FDA and are not intended to diagnose, treat, cure or prevent any disease.  Read the full disclaimer here.