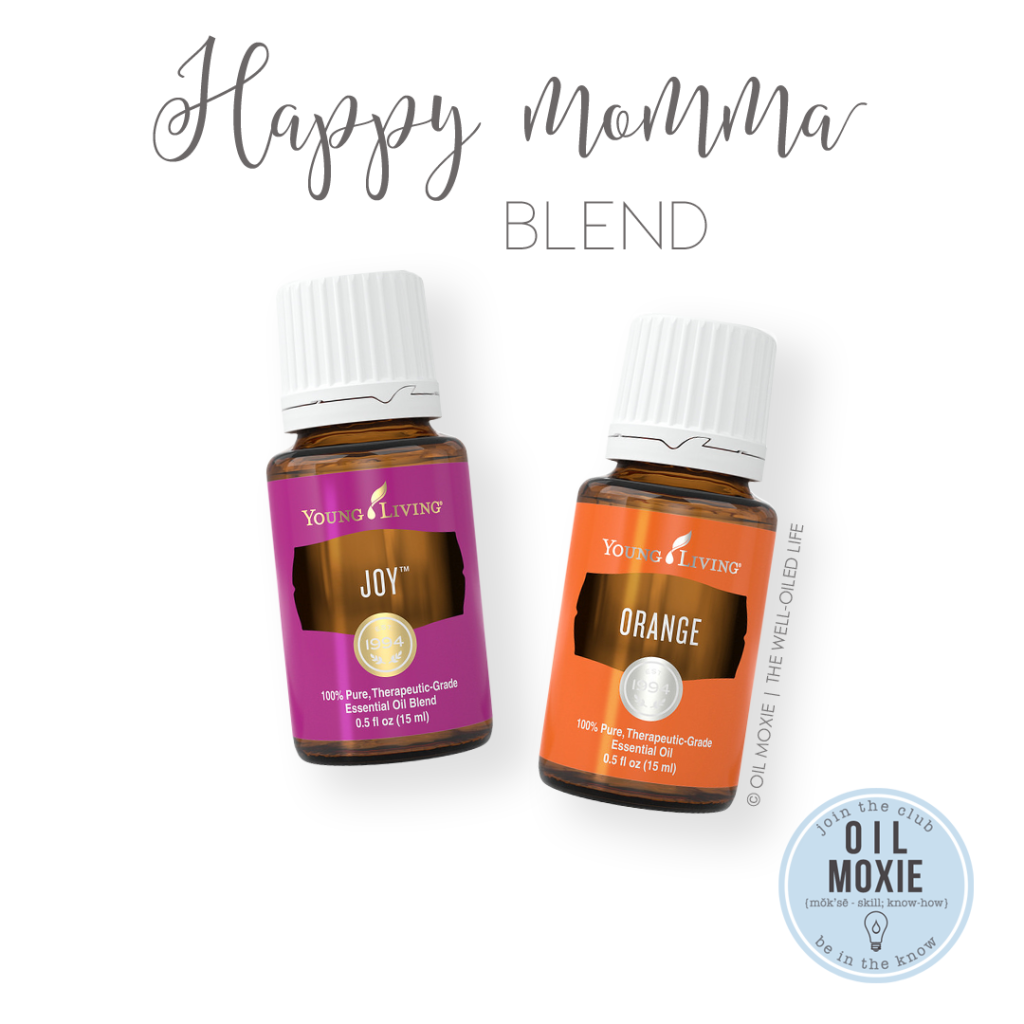 Ever just need a pick-me-up as a mom?!  Sometimes we just need something to uplift our mood!  Check out this Happy Momma blend!
It can be diffused or made into a roll-on: 10 ml roller bottle + 5-10 drops Joy + 7-14 drops Orange + fill the remainder of the bottle with liquid coconut oil or other carrier. Roll on the wrists, back of the neck, behind the ears, and/or over the heart. Please note that Joy and Orange are photosensitive, so best to use these when you won't be outside in the sun… or just diffuse! :)
Then feel like one Happy Momma!!
If you still need to get REAL oils in your home, you can grab your kit here!  When you're finished, let me know so I can send you your welcome packet and welcome you to our oil community!