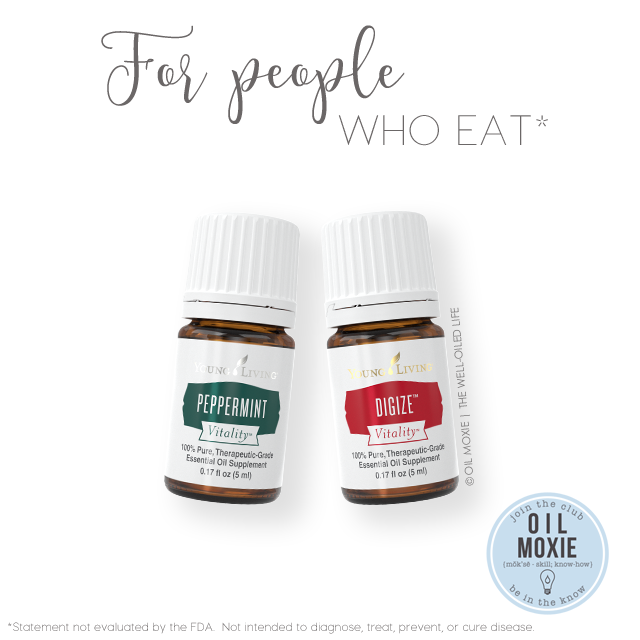 Peppermint Vitality and DiGize Vitality are both great to take following a meal, you can use them individually or together.
If using them together, place 2 drops of DiGize and 1 drop of Peppermint in some water, or place in an empty capsule and take with water.
Peppermint supports normal digestion* and helps support gastrointestinal comfort.*
I ALWAYS bring these two oils with me on vacation, and Peppermint Vitality lives in my purse… so I have it with me wherever I go!  :)  These are two oils that I keep stocked in my home!
PS – both of these oils are included in the Premium Starter Kit!