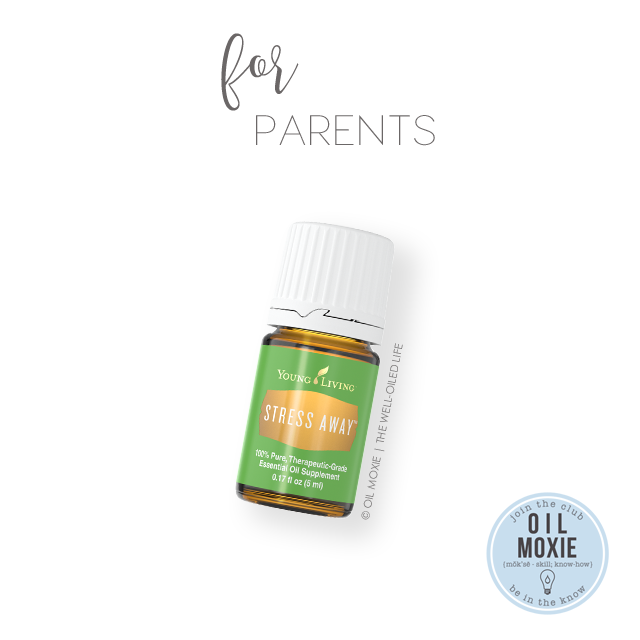 Attention Parents!! Whether you've been taking care of little ones all day, managing the end-of-the-day craziness with your kiddos, or running them around in the evening for after school activities, you need STRESS AWAY!! It is such a calming and relaxing blend of essential oils. I love to apply a couple drops to my wrists and forearms after the kids have gone to bed, so I can begin unwinding for the night.  :)  It works just as well during the day if that's when the craziness hits.  ;)

Stress Away is part of the Young Living Premium Starter Kit, too!!
*Disclaimer:  The information on this website is based upon my research and personal use of Young Living Essential Oils. I am not a doctor. Statements, products, and techniques mentioned have not been evaluated by the FDA and are not intended to diagnose, treat, cure or prevent any disease.  Read the full disclaimer here.