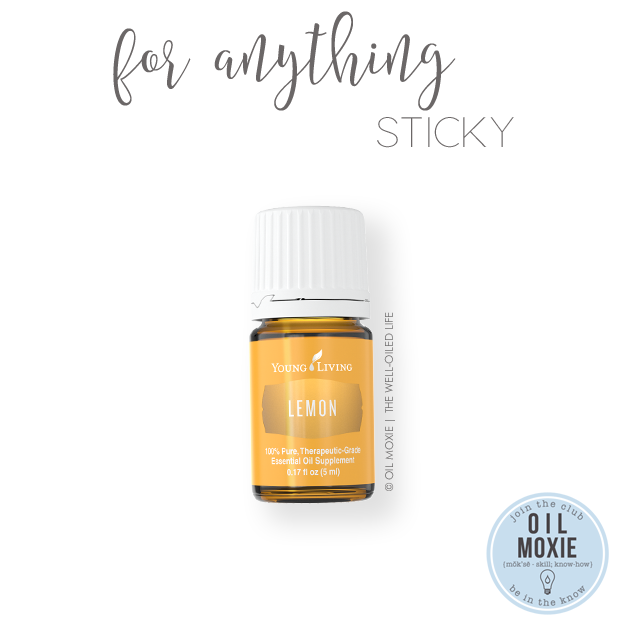 Young Living's Lemon essential oil is FANTASTIC at removing sticky residue!  You know when you buy something and there is a sticker that you cannot remove?!  Lemon to the rescue!  One of my favorite uses of Lemon is when I am reusing my essential oil bottles to make a custom mix.  I remove the old label from an empty bottle, and there is usually some sticky residue leftover from the label – I put about 3 drops of Lemon oil on the bottle, let it sit for a couple of minutes, and the sticky rubs right off!!  Try it next time you have something sticky that won't come off!
PS – Lemon is also part of Young Living's Premium Starter Kit!
*Disclaimer:  The information on this website is based upon my research and personal use of Young Living Essential Oils. I am not a doctor. Statements, products, and techniques mentioned have not been evaluated by the FDA and are not intended to diagnose, treat, cure or prevent any disease.  Read the full disclaimer here.