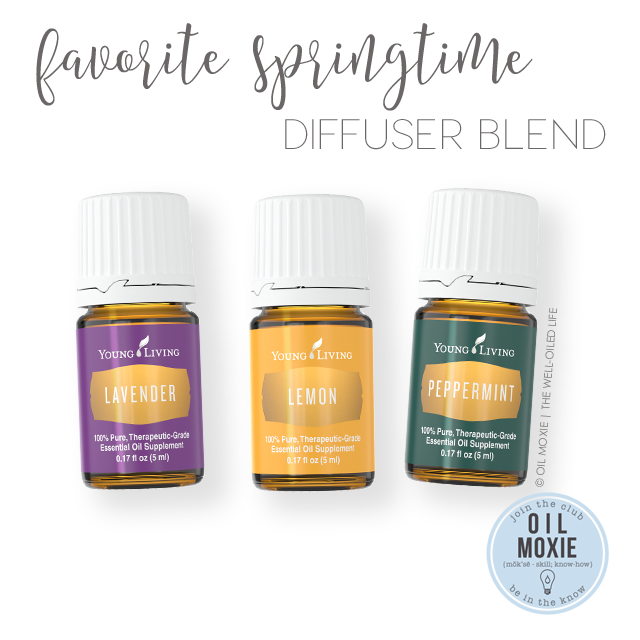 Yes, I know springtime is almost over – but we still LOVE this springtime diffuser blend!  If there's one blend that's good to have diffusing this time of year, it's this one! This is a favorite blend for many – Lavender, Lemon, and Peppermint, also known as LLP. You can also make a roll-on of this blend, and use it on temples, wrists, over sinuses (careful during the day, the lemon is photosensitive), and on the back of the neck. Or on the bottoms of feet. So many ways to use it!
TIP!  All of these oils are available in Young Living's Premium Starter Kit!
*Disclaimer:  The information on this website is based upon my research and personal use of Young Living Essential Oils. I am not a doctor. Statements, products, and techniques mentioned have not been evaluated by the FDA and are not intended to diagnose, treat, cure or prevent any disease.  Read the full disclaimer here.