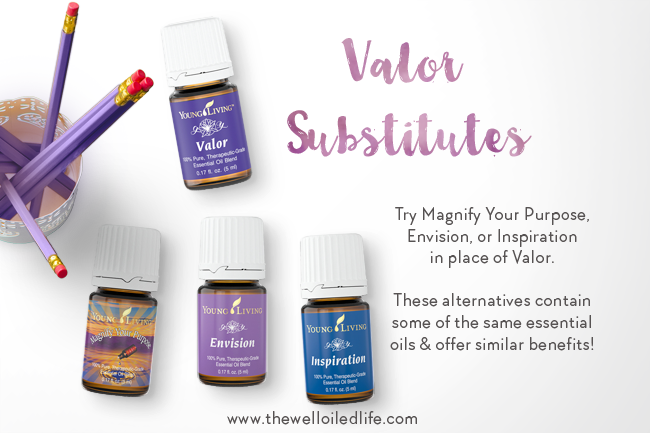 I know, I know… you may be bummed that Valor is currently out of stock.  But Young Living is unwilling to compromise on the quality of its essential oils, and due to heavy rainfall this past season, critical components of Valor essential oil blend are unavailable.  Rather than compromise by sourcing lesser-quality oils, Young Living will wait until all the high-quality components are available to begin producing Valor again.
The great news is that Young Living has a vast array of oils… and there are several other essential oil blends that contain some of the same oils as Valor.  In addition, these blends may offer similar benefits as Valor!
The essential oil blends you can try as substitutes for Valor are Magnify Your Purpose, Envision, and Inspiration.  If you are hooked on Valor, give one of these alternatives a try while we wait for nature to do its work!  You never know – you may find a new favorite!
***Update!  There is now a Valor II available as well!***