Well, hello there!
Hi!!  My name is Angie, and I am SO glad you found my site!
About 8 years ago, I began to realize just how much garbage we've allowed in our world… in food, cosmetics, cleaning products, medicines, and more.  This realization, of course, opened up a whole can of worms.  :)
I've got 2 kiddos and a hubby, so making changes to avoid the toxins we can was something I began to take seriously.
Now, you can't simply escape a world of pesticides, genetically modified food, toxic chemicals, and frankenfoods altogether, right?!  But do you know what I realized?
We have a choice.
We all have a choice when deciding what to foods to buy, what products to clean with, the cosmetics we use, and the type of care and remedies we choose when we are hurt or sick.  Needless to say, it is a journey (without trying to sound too cliche), and one that I am still on.
Hello, Granola.
You know that journey I said I was on?  It has included things like buying organic produce, grass-fed and pasture-raised meats, and eggs straight from the farm.  I've ditched my chemical cleaners and my favorite MAC lipgloss (sniff, sniff!) for alternatives without so much junk.  I've tossed my regular deodorant (gasp!) for one without chemicals. (PS – the hubs said that was the last straw, but he's still here!)  I take my kids to the chiropractor and have found a medical doctor who will only give antibiotics as a last resort.  My hubby calls me Granola.  :)
But even with all of my granola-esque tendencies, it took several years for me to get on board with essential oils!  I'm not sure why… maybe I thought they were too out there?  Maybe I never considered that they might actually be effective?  Well I bet you can guess the end of that story.  I realized essential oils ARE effective and that there ARE actually reasons mankind has been using them for centuries!  I feel late to the party, because I'm just now learning what so many have known all along!
Enter essential oils.
My introduction to essential oils was when someone I trusted suggested that I use a Young Living oil to help support our wellness.  When we saw a difference, I knew I had to learn more.  Since then, we have used essential oils for so many things!!  Finding and using Young Living oils is something I truly thank God for everyday!  You can read more of My Young Living Story here.
Helping people is my passion.
I absolutely LOVE helping people do what they think they can't do.  Many people feel overwhelmed when thinking about 'getting healthier' and what that means.  I love helping people take simple steps to get the results they want, and I love when they hit that point where they realize 'I CAN do this!'  YOU CAN LIVE A BETTER LIFE.  Do you want better sleep?  Less stress?  More wellness?  Better moods?  A healthier, less chemical-filled home?  I can help you.  Start by watching my Essential Oils 101 video.  Then let's chat.
On a personal note…
On a personal note, I'm obviously a mom.  :)
I don't love Starbucks, but I do LOVE to read.  (Have any favorite authors?!  Please share!!  I'm always on the hunt for new authors and books!)
The only show I watch is The Bachelor and The Bachelorette (so sad and pathethic, I know).
I research the heck out of pretty much anything new I come across.
I blog about living a life with fewer chemicals at Know. Shift. Repeat.
We are in the process of building a 'ministry farm'; we are insanely unqualified, but you can follow our journey on Instagram.
I am such a proud mama of my 2 kids that I could cry.
I have such a great a hubby that there are not enough words.
I am blessed beyond anything I could have ever dreamed up.  God is SO GOOD!!
I want to share.
I am so glad I was introduced to therapeutic-grade essential oils, and I want to share their power with you.  Please browse around my site and contact me if you have any questions.  Connect with me on Instagram, Facebook, and Pinterest.  Or just send me a note.  :)  I'd love for you to watch my Essential Oils 101 video and to check out the Premium Starter Kit if you are curious as to where to start with essential oils.
And remember… YOU are in charge of your health!  Thank you so very much for visiting!
-Angie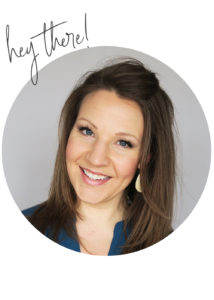 Connect with me on Google+ at +Angela Vaughters
Save