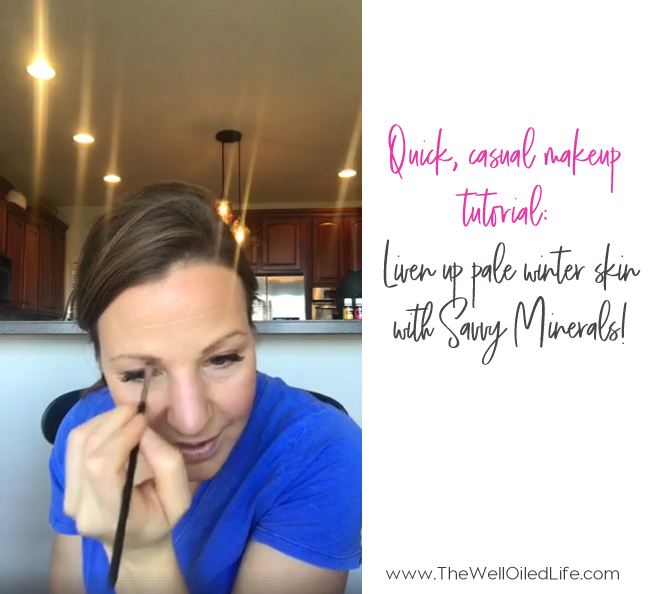 I LOVE Young Living's Savvy Minerals.  I did a full tutorial on this makeup here, but today I wanted to show you how to get a polished look and how to warm up pale, winter skin without doing a full-blown look.
Watch below!!
If you are not a Young Living member yet and want to get started with Savvy Minerals, you can get the wholesale discount on your makeup (and save 24% off retail) by purchasing the Basic Starter kit and adding whatever Savvy Minerals products you would like!
*Disclaimer:  The information on this website is based upon my research and personal use of Young Living Essential Oils. I am not a doctor. Statements, products, and techniques mentioned have not been evaluated by the FDA and are not intended to diagnose, treat, cure or prevent any disease.  Read the full disclaimer here.