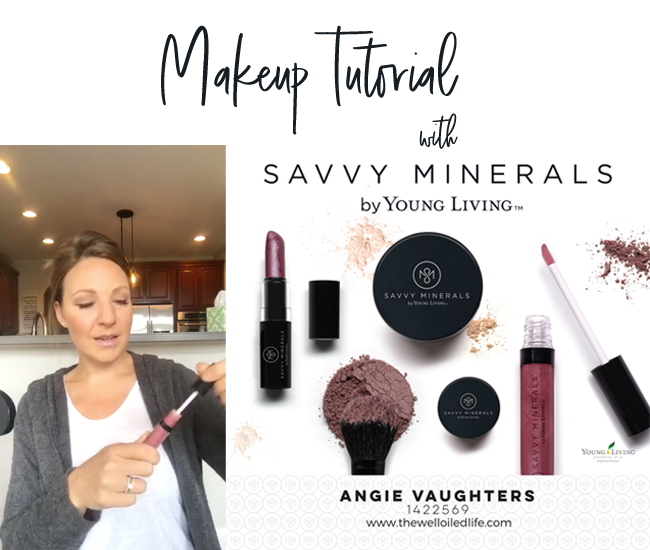 For as long as I can remember, I have LOVED makeup.  I despise all shopping, but the one exception has always been shopping for makeup.  I had a 'frequent customer' card at both Ulta and Sephora, those places were like Disneyland for me!  I was like a kid in a candy store!!
Fast forward a bit in my life, and I learned how toxic conventional makeup is.  That was a sad, sad, sad day.  Seriously, I think I might even have experienced a little bit of grief and denial!!!  Pathetic, I know.  My mission became finding safer makeup, because I surely wasn't going to go WITHOUT makeup, ha!!!
I have found some brands I liked over the years, and I did feel pretty good about most of the products I was using.  Believe me when I say I have used TONS of different cosmetics over the course of my life!!  Some people have a shoe collection… I had a makeup collection!  😂  I am pretty picky about the products I'll use, they MUST perform well.  If they don't, they would get sent to my makeup graveyard. (I wish I was kidding and I should have taken a picture at some point… but I probably could have purchased a small used car with the products that ended up in my makeup graveyard!!)
When Young Living announced this summer that it had released a makeup line, first I was thrilled!  I know the standards Young Living has for its products, and I knew their makeup would be no different from a safe ingredient standpoint.  But safety does NOT always mean that a product performs well (usually with cosmetics, it's quite the opposite in my experience!), so my next reaction was like… 'YIKES!  I don't know if I want to try it!  What if I don't like it, and it's part of the product line now, and what am I going to tell people when they ask?  I can't lie if I don't like it!!'
It took me a whole month to even add any of the makeup to my order, I was so worried that I might not like it… because then how was I going to tell people that?!  I decided in my mind that if I didn't like it, I just wouldn't talk about it.  With that settled, I ordered my first bit of foundation… and… I LOVED IT!!!!  Like LOVED it, loved it.  It works as well, and in my opinion, BETTER, than other safe makeup I've tried!!
The powders are gorgeous, blendable, and buildable, and the foundation goes on like SATIN and makes your skin feel just as awesome.  I was afraid all of the powders were going to leave my face feeling powdery and dry, but it's quite the opposite!!  My skin feels more hydrated with the Savvy Minerals Foundation than any other foundation I've used!!
I should probably do a whole post on all the makeup options, but for now I'm going to share a makeup tutorial I did on a recent Facebook Live video.  A lot of people get intimidated when they put on their makeup, but IT'S SO EASY!!!  I can put everything on in about 5-8 minutes, depending on the day.  Watch below for a Savvy Minerals Makeup Tutorial!
I'm not kidding, I LOVE THIS STUFF!!  Maybe you're not ready to jump on the essential oil bandwagon yet, but you can certainly just use the makeup… think of how many toxic chemicals you're kicking out of your body by switching to something safer!
If you join Young Living with a Basic Starter Kit, you will save 24% on the entire Savvy Minerals makeup line!!  Please contact me if you need help getting started, I'd be honored to help you.  You will love it!!  I hope the tutorial is helpful and helps demystify applying makeup!  Thanks for watching!
*Disclaimer:  The information on this website is based upon my research and personal use of Young Living Essential Oils. I am not a doctor. Statements, products, and techniques mentioned have not been evaluated by the FDA and are not intended to diagnose, treat, cure or prevent any disease.  Read the full disclaimer here.