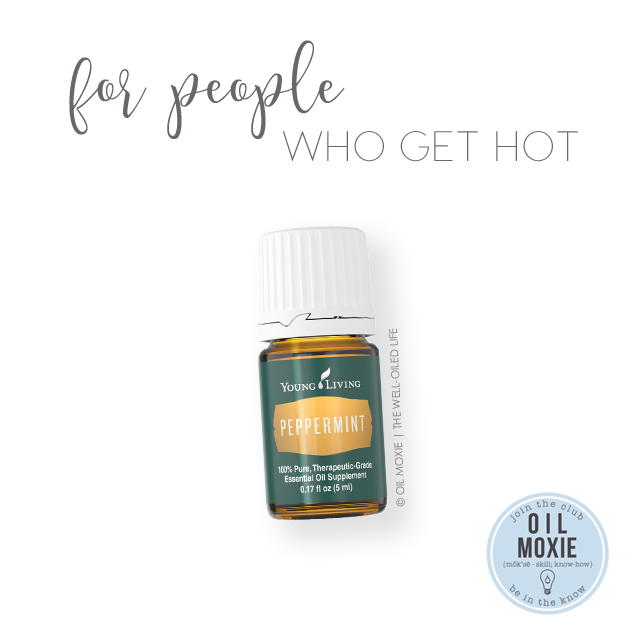 Young Living's Peppermint essential oil provides a refreshing, cooling sensation on the skin when used topically.  Need to cool down?!  Try 1-3 drops on the back of the neck (this can also be diluted).  After a couple of minutes, you will feel the cooling sensation!  Alternately, you can make a cooling spray by filling a small metal spray bottle (2 oz) with water and several drops of peppermint.  Adding about 1 tbsp of witch hazel will help keep the oil dispersed in the water.  Just shake before using and enjoy!
PS – Peppermint essential oil is part of Young Living's Premium Starter Kit!
*Disclaimer:  The information on this website is based upon my research and personal use of Young Living Essential Oils. I am not a doctor. Statements, products, and techniques mentioned have not been evaluated by the FDA and are not intended to diagnose, treat, cure or prevent any disease.  Read the full disclaimer here.