I love seeing what other people's favorite Young Living essential oils and products are, and this month was full of replenishing OUR favorites!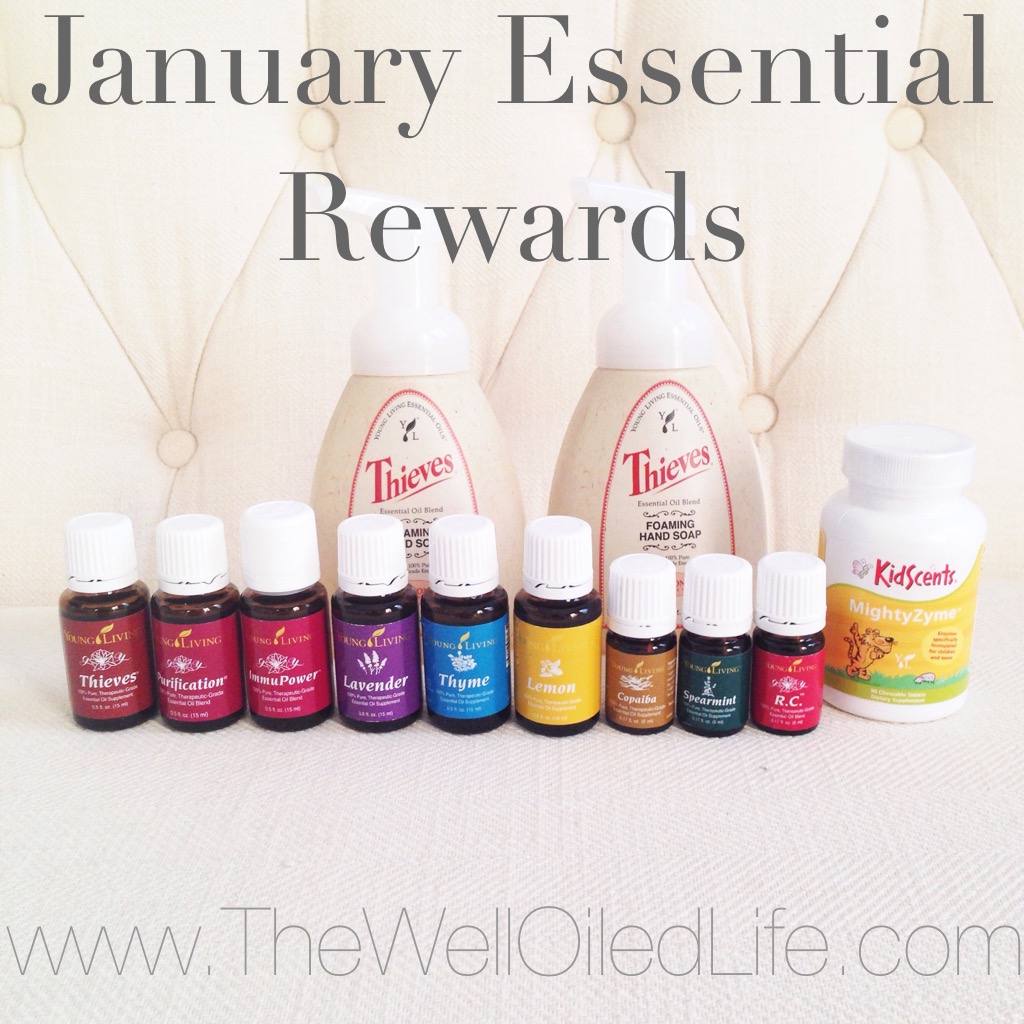 In the month of December, we went through quite a few oils between diffusing and applying, so I definitely needed to refill our favorites!!  Thieves, Purification, ImmuPower, Lavender, Thyme, Lemon, and RC were all getting low!!
My current Thieves Foaming Hand Soap pumps were getting a little yucky since I've had them for a while, so I decided to order some fresh bottles and pumps.
And if you've followed my blog for a while, you know I love the KidScents MightyZyme.  :)
This month I received a FREE bottle of Copaiba and a FREE bottle of Spearmint!  Also, I earned a $20 Enrollment Voucher that was promptly snatched up.  :)
*Disclaimer:  The information on this website is based upon my research and personal use of Young Living Essential Oils. I am not a doctor. Statements, products, and techniques mentioned have not been evaluated by the FDA and are not intended to diagnose, treat, cure or prevent any disease.  Read the full disclaimer here.